Here's How Much Extra a College Degree Could Be Worth in Retirement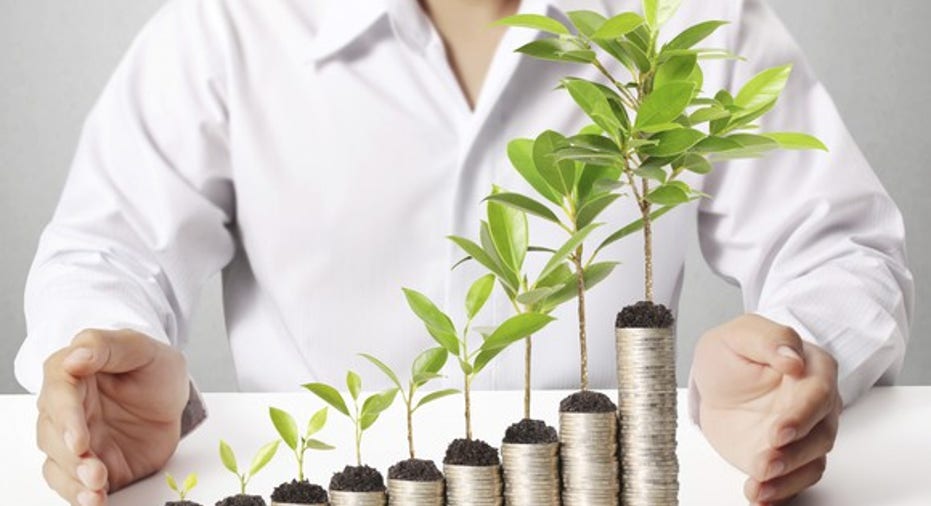 Image source: Getty Images.
All of us travel different paths, but the vast majority of Americans share a common goal: to be able to retire comfortably at a time of our choosing. Unfortunately, this is a dream that's proving to be out of reach for a growing number of Americans.
Millennials are struggling to save for retirement
According to a survey conducted by GoBankingRates in March that questioned approximately 4,500 people, a whopping 56% have less than $10,000 saved toward their retirement, including 33% that noted they hadn't put a dime toward their retirement. Less than 1 in 5 surveyed had $200,000 or more saved for retirement.
GoBankingRates' survey was also broken down by generation. As you might have surmised, baby boomers and seniors aged 55 and up had the most saved, with 4 in 10 sporting $100,000 or more in retirement savings. A little more than one quarter of Generation X (ages 35-54) respondents reported having $100,000+ saved for retirement, while roughly 30% haven't saved a red cent.
What's most worrisome is millennials, or persons aged 18 to 34. We would expect compounding to handle the bulk of wealth creation over time, so having fewer than 11% with $100,000 or more in retirement savings isn't a big concern. However, what is a problem is the 42% who admitted to not having any retirement savings at all.
Although there are a number of factors that could be at work here, job pay could be a big reason why millennials simply aren't saving. And while tenure and experience can certainly help boost your income, having a college degree can make a huge difference.
The debate over whether college is a necessity is likely to continue for years and decades to come. The data, though, shows pretty clearly that going to college has become a requirement if you want a decent chance at a good wage and socioeconomic advancement. To be clear, you can get a well-paying job without a college degree; but when averaged as a whole, a four-year college degree or higher is usually going to give you the best chance to earn a good wage and have an opportunity for advancement.
Image source: Getty Images.
College can affect your retirement nest egg in two ways
"How much extra could you earn by going to college?" you wonder? There are two components to answering this question.
First, we have the static wage difference. In 2014, Pew Research Center released its findings on the median annual earnings of millennials aged 25 to 32 based on their education level. Using 2012 dollars, the median high school graduate millennial was earning $28,000 a year. In comparison, millennials with a bachelor's degree or more were bringing in $45,500 annually.
It's also probably safe to assume that millennials with a bachelor's degree have a better chance of substantially increasing their annual wage over time than millennials with a high school diploma.
But there's more to this story than just a static wage gap of $17,500 per year.
Based on April 2016 data from the St. Louis Federal Reserve, the personal savings rate in the U.S. was 5.4%. This is light years better than it was a decade prior, but we're still saving at a much lower rate than other developed countries.
Now imagine, for the sake of simplicity, that the median millennial with a high school diploma and the median millennial with a bachelor's degree each managed to save 5.4% of their annual income and invested their savings in the stock market over the very long term. The stock market has been shown to be one of the best sources of real wealth creation, with an historical return of about 7%. This investment gap is the second differentiating factor.
Image source: Getty Images.
Here's how much extra a college degree could be worth in retirement
Now let's take a look at how much a college degree could really be worth during retirement.
First, we have the static difference in income, minus 5.4% removed for long-term investment purposes. Over the course of a 40-year period, and assuming no inflation on wages to keep things simple, the high school diploma millennial would have earned about $1.09 million in wages. Comparatively, the millennial with the bachelor's degree would have earned $1.72 million. In other words, about a $630,000 wage difference over 40 years.
But we also have a difference in investment earnings over the 40-year period. A high school graduate is only able to save about $126 a month based on his or her salary (5.4% of $28,000), whereas a millennial with a college degree can put away approximately $205 per month (5.4% of $45,500). Utilizing Bankrate's investment calculator over a 40-year period, with daily compounding at an annual rate of 7%, the high school graduate would have about $332,600 in retirement savings. The college graduate would have nearly $541,100 -- a difference of well over $200,000. If we'd used a 50-year period, the gap increases to more than $420,000.
Image source: Pictures of Money via Flickr.
So what's a college degree worth come retirement? Based on the personal savings rate of Americans of 5.4%, and Pew's annual earnings data on millennials, it would appear to be worth about an extra $840,000 ($630,000 in static income plus the investment gap difference) over 40 years, and well over $1 million in a 50-year period. That's a pretty good investment in your future if you ask me, and it doesn't even take into account the potential for wage advancement with a college degree.
Keep ROI in mind when selecting a college, and don't forget to budget
Going to college can clearly be to your benefit when preparing and saving for retirement. However, there are two other factors you'd be wise to consider.
First, treat your college education like an investment. In other words, establish which colleges could offer you the best return on investment, or ROI. Going to an Ivy League college might net you a well-paying job, but it also could bury you under a mountain of student debt.
A suggested solution to help you determine which college could be right for you may be found in PayScale's College ROI Report, which is released annually. PayScale looks at the median annual income of college graduates over a 20-year period and compares this income to the four-year cost of attending the college in question. The result is a detailed look at more than 1,300 colleges around the country. While everyone's situation is different, the lesson here is that the most prestigious and expensive college may not be the best value for you.
Image source: Pixabay.
The other factor that'll help put your retirement on track is a firm budget. Our fictional example above assumed a 5.4% savings rate, but it didn't factor in that most households don't keep detailed budgets. A 2013 poll from Gallup found that only a third of American households keep detailed monthly budgets. Without a budget, it's nearly impossible to understand your cash flow and maximize your savings potential.
The good news is that budgeting software can handle most of the hard work, and it can even help you establish a plan to save money on a monthly basis. The keys to a successful budget include surrounding yourself with like-minded people that have similar saving goals, and having S.M.A.R.T. goals (Specific, Measurable, Achievable, Realistic, and Time-bound) in mind that keep you accountable for your spending habits and allow you to measure your progress. It's also not a bad idea to automatically transfer a set amount to an investment or savings account on a monthly basis -- once again, to keep yourself accountable. The more you're able to save above and beyond 5.4%, the more likely you are to hit your retirement number.
The article Here's How Much Extra a College Degree Could Be Worth in Retirement originally appeared on Fool.com.
Sean Williamshas no material interest in any companies mentioned in this article. You can follow him on CAPS under the screen nameTMFUltraLong, and check him out on Twitter, where he goes by the handle@TMFUltraLong.The Motley Fool has no position in any of the stocks mentioned. Try any of our Foolish newsletter servicesfree for 30 days. We Fools may not all hold the same opinions, but we all believe thatconsidering a diverse range of insightsmakes us better investors. The Motley Fool has adisclosure policy.
Copyright 1995 - 2016 The Motley Fool, LLC. All rights reserved. The Motley Fool has a disclosure policy.