Here's How McDonald's Plans to Fix Its Food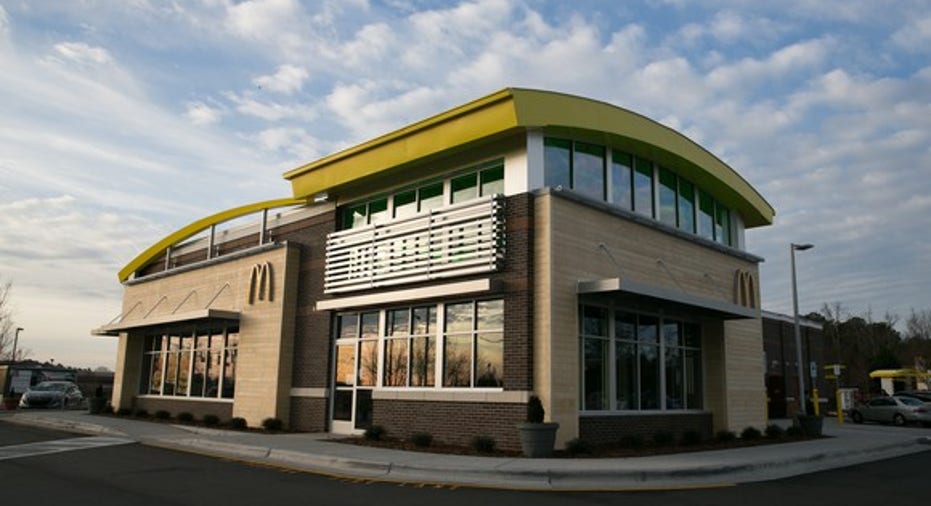 McDonald's (NYSE: MCD) has struggled as consumers, especially those in the United States, have decided that the second half of the phrase "fast food" matters as much as the first.
Competitors including Shake Shack, Five Guys, BurgerFi, and others have shown that it's possible to deliver a better burger while still being a quick, convenient option for consumers. McDonald's, which at its March Investor's Day focused largely on the technology improvements planned for its stores, used part of its Q1 earnings call to focus on how the chain plans to fix its food.
The comments, made by CEO Steve Easterbrook, came after the company delivered a decent first quarter in which global comparable sales rose 4% while U.S. sales, which dipped in Q4 by 1.3%, rose by 1.7%. It was a solid performance that shows that some changes the company has made -- like expanding the all-day breakfast menu, and offering multiple sizes of its iconic Big Mac sandwich -- have worked.
McDonald's is working toward improving its food. Image source: McDonald's.
What's on McDonald's menu?
In the Global Growth Plan the company released in conjunction with its Investor's Day, the focus was on customer experience. The company detailed plans for its"Experience of the Future" laying out plans for ordering kiosks, changes to the chain's drive-through, delivery, and other operational changes. What was notably missing was detailed plans for fixing its menu or improving its food. Easterbrook rectified that during the Q1 earnings call, transcribed by S&P Global Market Intelligence.
The chain also plans to offer what Easterbrook called "premium burgers" in many of its global markets. Essentially these hamburgers, which launch in the U.S. in early May under the name "Signature Crafted," offer consumers more customization choices using higher-end ingredients than the company's traditional burgers. The CEO believes the new line will drive revenue.
Build a better McDonald's
Easterbrook seems to understand that food is only part of the McDonald's picture with some customers being driven by value. The chain's technology efforts, which include kiosk-based ordering, and mobile order and pay, should lift it above comparable chains when it comes to convenience. On the value side, the company remains committed to its low-priced offers like McPick 2, and its various combo deals, which generally keep it at least in line with its fast food rivals.
Food however could be the biggest driver for the chain. All-day breakfast, for example, helped the company turn around its U.S. business. The improvements to the menu Easterbrook laid out may not be as bold, but they should appeal to customers who like McDonald's but wish its food was a little better for them.
Of course fresh beef and cage-free eggs, does not mean healthy burgers and breakfast sandwiches, but it does improve consumer perception. That's an important factor for a chain fighting against rivals that market their burgers as being made from better ingredients. These changes won't make McDonald's good for you or perhaps even much better for you, but they might be enough to sway a consumer weighing a trip to Mickie D's versus one to another chain.
10 stocks we like better than McDonald'sWhen investing geniuses David and Tom Gardner have a stock tip, it can pay to listen. After all, the newsletter they have run for over a decade, Motley Fool Stock Advisor, has tripled the market.*
David and Tom just revealed what they believe are the 10 best stocks for investors to buy right now... and McDonald's wasn't one of them! That's right -- they think these 10 stocks are even better buys.
Click here to learn about these picks!
*Stock Advisor returns as of April 3, 2017
Daniel Kline has no position in any stocks mentioned. The Motley Fool has no position in any of the stocks mentioned. The Motley Fool has a disclosure policy.