Here's How First Majestic Silver Corp. Regained Its Luster in January and Rose 26%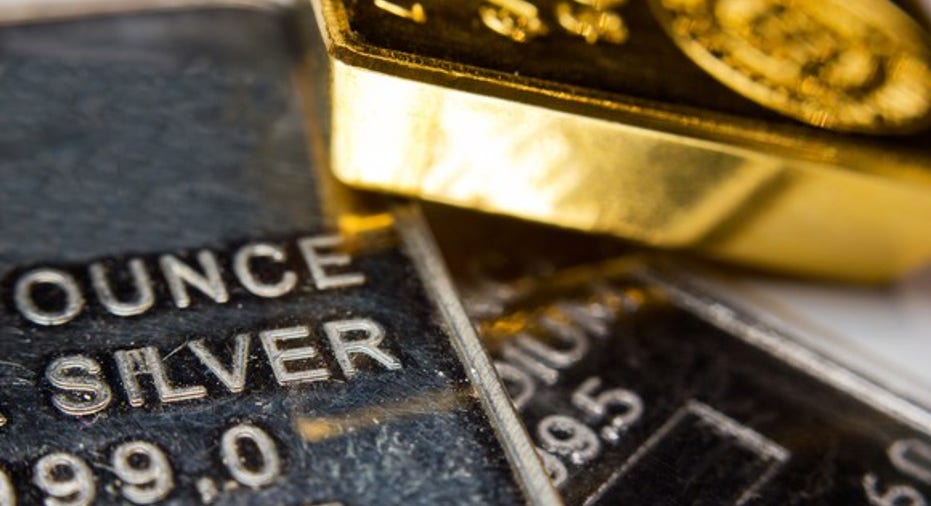 What happened
Shares of First Majestic Silver (NYSE: AG), a Canada-based gold and silver mining company with a principal focus on assets in Mexico, surged 26% during January, according to data from S&P Global Market Intelligence. Two catalysts appear to be responsible for the company's rising share price.
So what
Arguably, the biggest reason why First Majestic Silver shares had a fantastic month can be traced to the release of its 2016 production results and 2017 production and cost guidance on Jan. 17. As you can surmise, Wall Street was quite pleased with what it saw.
Image source: Getty Images.
For 2016, First Majestic wound up producing 18.7 million silver equivalent ounces (SEO), which includes 11.9 million ounces of silver, 62,436 ounces of gold, 32 million pounds of lead, and 10.6 million pounds of zinc. In August, First Majestic updated its full-year guidance to between 16.83 million SEO and 18.7 million SEO, meaning the company came in at the very top of its guidance range. While each of its six producing properties contributed more than 1 million SEO, its relatively new flagship Santa Elena mine generated around 30% of total SEO production, and was therefore pivotal to First Majestic's success.
Looking ahead, the company anticipates 2017 production in the 16.6 million SEO to 18.5 million SEO range, which would be a slight year-over-year decline. However, that anticipated production dip appears to be related more to management being conservative and byproduct production being down than to any issues with silver and gold production. Full-year all-in sustaining costs (AISC) are expected to be between $11.96 per SEO and $12.88 per SEO (First Majestic is exceptionally thorough and transparent about its costs, which is something investors can appreciate), implying a roughly $5 buffer at the midpoint based on silver's current spot price.
The other catalyst for First Majestic was a strong month for physical silver prices. As the U.S. dollar experienced its worst start to a new year since 1987, silver shone. The dollar and silver usually have an inverse relationship, which in January allowed silver to rise 10.1%. Adding to the bullishness on silver is the uncertainty surrounding what the Trump presidency will bring. Early indications suggest that proposed tax reform and other growth initiatives could be further in the future than had been expected, which somewhat dampened investors' near-term view of economic growth prospects, and bolstered precious-metal prices.
Image source: Getty Images.
Now what
Looking ahead, First Majestic's story really is focused on keeping its costs under control; it has the potential for only modest silver and gold production growth in 2017. Early estimates suggest $46 million in sustaining costs for the upcoming years, as well as $78 million in underground development and exploratory costs. That's the most aggressive capital expenditure budget for First Majestic since 2013, but it's still nearly 40% lower than the comparable outlay in 2012, when silver prices were about 50% higher per ounce.
First Majestic's ability to add new mines to the mix could be its best ticket to a higher valuation as the decade moves on. Within the next two to four years, the company would like to bring Plomosas and La Luz into commercial production (the latter of which is still awaiting permitting). The contributions of these two mines, along with an expansion at La Encantada, could bring annual silver production (not to be confused with SEO) to nearly 20 million ounces by perhaps 2020 or 2021. Remember, this company produced 11.9 million silver ounces in 2016.
A growth story is there for First Majestic; the big question is: Will it be able to keep its AISC competitive in a volatile silver pricing environment.
10 stocks we like better than First Majestic SilverWhen investing geniuses David and Tom Gardner have a stock tip, it can pay to listen. After all, the newsletter they have run for over a decade, Motley Fool Stock Advisor, has tripled the market.*
David and Tom just revealed what they believe are the 10 best stocks for investors to buy right now... and First Majestic Silver wasn't one of them! That's right -- they think these 10 stocks are even better buys.
Click here to learn about these picks!
*Stock Advisor returns as of February 6, 2017
Sean Williams has no position in any stocks mentioned. The Motley Fool has no position in any of the stocks mentioned. The Motley Fool has a disclosure policy.