Here's a Biotech IPO You'll Want to Watch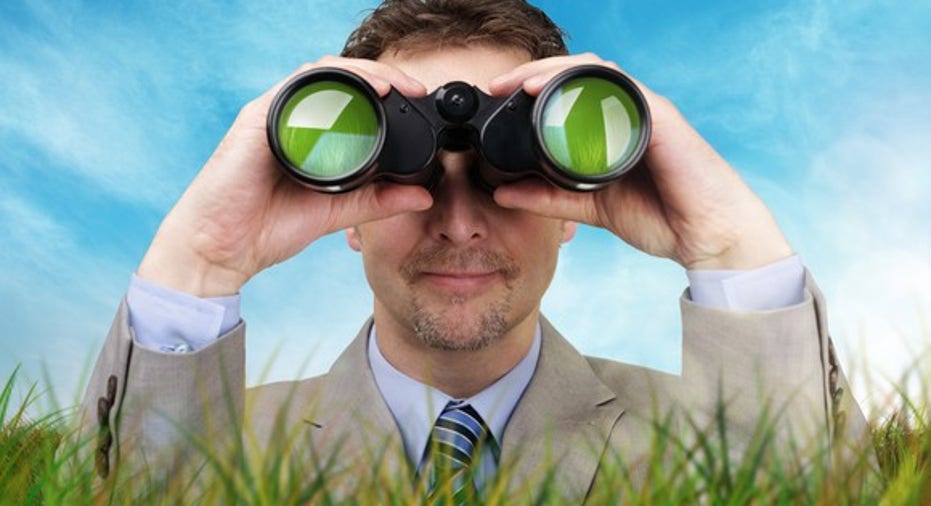 You might be too busy to pay much attention to every tiny biotech that goes public. There's one initial public offering (IPO) coming up, though, that I think you'll want to keep your eyes on. Jounce Therapeutics filed a few days ago for an IPO in 2017. Any company that Celgene (NASDAQ: CELG) is willing to invest in big-time is one that is worth watching.
Image source: Getty Images.
What Celgene liked
Jounce has a grand total of one candidate in clinical testing -- experimental cancer drugJTX-2011. And it's only in early-stage development. JTX-2011 has enough potential, though, that Celgene paid the small biotech $225 million up front and bought a $36 million stake in the company. The deal also includes an option for Celgene to license up to four other immunotherapies.
What's the attraction for JTX-2011? It's amonoclonal antibody that binds to and activates a protein known as ICOS (which is a lot easier to say than its full name -- inducible T-cell co-stimulator). ICOS is found on the surface of white blood cellsproduced or processed by the thymus gland (called T cells) that are found in many solid tumors. Jounce thinks that JTX-2011 canamplify the immune response in "good" T cells within a tumor while reducing the number of "bad" T cells.
This double whammy just might prove effective at fighting cancer. In pre-clinical testing, Jounce found that JTX-2011stimulates a significant T cell immune response against solid tumors.The biotech currently has a phase 1/2 clinical study in progress with safety data expected in the first half of 2017 and preliminary efficacy data in the second half of the year.
For precision medicines like Jounce's JTX-2011 to be most effective, the patients that can benefit from the drugs need to first be identified. Celgene really liked that Jounce has a way toprioritize targets and potential predictive biomarkers to match the right therapy to the right patients.
Jounce calls its approach for accomplishing this its "Translational Science Platform." This platform allows the biotech toprofile the immune cellular and molecular characteristics of human solid tumors. The biotech thinks that this biomarker-driven approach will ultimately enable it to develop companion diagnostics for its therapies.
Combinations on the way
Jounce's clinical study is evaluating JTX-2011 as a stand-alone treatment and in combination withBristol-Myers Squibb's (NYSE: BMY) Opdivo. Jounce also has plans to test its lead candidate with its ownanti-PD-1 antibody, JTX-4014, at some point down the road. JTX-4014 is currently in pre-clinical testing.
While JTX-2011 is only being evaluated in combination with Opdivo right now, there's no reason to think Bristol-Myers Squibb's drug is the only potential combo partner. Jounce stated in its IPO filing that it intends to explore use of JTX-2011in combination with "other future product candidates."
I'd put Merck's (NYSE: MRK) Keytruda high on the list. Keytruda has already demonstrated better efficacy than Opdivo as a first-line treatment of lung cancer in clinical studies. Merck is moving ahead with clinical studies of Keytruda in combination with chemotherapy and several other drugs. JTX-2011 should be a good fit as well.
A good bet?
There's an old saying that you don't bet on the horse -- you bet on the jockey. In Jounce's case, I'd say the horse and the jockey(s) could be good bets.
One of Jounce's founders isJames Allison. Dr. Allison is currentlychairman of immunology at The University of Texas MD Anderson Cancer Center, one of the leading cancer research centers in the world. He was one of the first scientists toidentify the T cell receptor and is recognized as one of the pioneers of cancer immunotherapy. Allison's research helped lead to the development of Bristol-Myers Squibb's blockbuster CTLA-4immune checkpoint inhibitor Yervoy.
The company's CEO, Richard Murray, came from Merck. Murray most recently served as Merck's senior vice president of biologics and vaccine research. Chief scientific officer Deborah Law also came from Merck, where sheserved as vice president of therapy area biology for immunology, oncology, and immunomodulators. It wouldn't be surprising if those Merck connections help open doors for combo studies with Keytruda.
Jounce's IPO hopes to raise $75 million. That shouldn't be hard to do. The biotech already has over $271 million in cash, cash equivalents, and marketable securities, boosted largely by the Celgene deal. If there's one biotech IPO to watch in 2017, I think Jounce is it.
10 stocks we like better than Celgene When investing geniuses David and Tom Gardner have a stock tip, it can pay to listen. After all, the newsletter they have run for over a decade, Motley Fool Stock Advisor, has tripled the market.*
David and Tom just revealed what they believe are the 10 best stocks for investors to buy right now... and Celgene wasn't one of them! That's right -- they think these 10 stocks are even better buys.
Click here to learn about these picks!
*Stock Advisor returns as of January 4, 2017
Keith Speights owns shares of Celgene. The Motley Fool owns shares of and recommends Celgene. The Motley Fool has a disclosure policy.