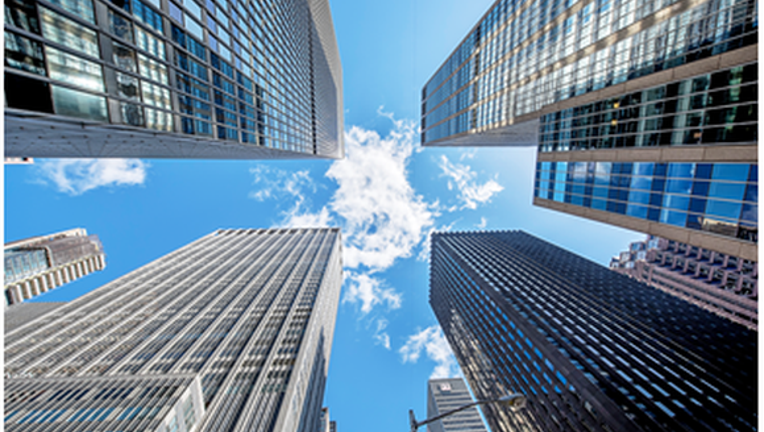 Image source: iStock/Thinkstock.
Bigger isn't always better in the banking world.
In the wake of the financial crisis, regulators and lawmakers decided that the nation's biggest banks should be required to hold more capital than their smaller and simpler peers in the regional and community banking spaces. And the eight largest banks in the United States, the so-called global systemically important banks, or GSIB, bear the brunt of the decision.
This is because these banks, such as JPMorgan Chase (NYSE: JPM), Bank of America (NYSE: BAC), Citigroup (NYSE: C), and Goldman Sachs (NYSE: GS), must hold an additional tranche of capital above and beyond what even other very large banks must hold. This is known as the GSIB buffer or surcharge.
Just how much extra capital do these banks have to hold? When the rules were first published two years ago, JPMorgan Chase faced the stiffest penalty, with a 4.5% surcharge relative to its Tier 1 common equity. Citigroup was second at 3.5%. Bank of America and Goldman Sachs rounded out the top four at 3%.
Fortunately for these banks, these thresholds have since declined, due in large part to specific actions taken by the banks to lower their risk profiles and thereby the amount of systemic risk that regulators believe they pose to the economy.
The updated list of U.S.-based global systemically important banks, including their original and current GSIB buffers, can be found in this table:
Data sources: Financial Stability Board, The Wall Street Journal.
For current or prospective investors in any of these banks, this is something that needs to be taken into account. Most large banks generate half or more of their top lines from borrowing cheaply from depositors and lending the same money out at higher interest rates to businesses and individuals in need of funds. The income from this activity is known as net interest income. And the more a bank can leverage, the more net interest income it can generate.
The higher capital ratios for these banks interfere with this. When a bank has to hold more capital, that means it can't use as much leverage, which is one of the reasons profitability in the industry has fallen so much since before the 2008 crisis. As JPMorgan Chase CEO Jamie Dimon pointed out in his latest shareholder letter(emphasis added): "While we did produce record profits last year, our returns on tangible common equity have been coming down, mostly due to higher capital requirements, higher control costs and low interest rates."
The good news is that most of these banks can make up the difference through economies of scale and the fact that they can borrow much more inexpensively than smaller banks can. At the same time, however, if these capital rules were to be relaxed, which the incoming presidential administration has suggested is a top priority, then there's every reason to believe that the eight U.S.-based global systemically important banks have a lot to gain.
Suffice it to say, this is one reason shares of JPMorgan Chase, Bank of America, Citigroup, and Goldman Sachs have all surged since the presidential election.
10 stocks we like better than Goldman Sachs When investing geniuses David and Tom Gardner have a stock tip, it can pay to listen. After all, the newsletter they have run for over a decade, Motley Fool Stock Advisor, has tripled the market.*
David and Tom just revealed what they believe are the 10 best stocks for investors to buy right now... and Goldman Sachs wasn't one of them! That's right -- they think these 10 stocks are even better buys.
Click here to learn about these picks!
*Stock Advisor returns as of Nov. 7, 2016
John Maxfield owns shares of Bank of America, Goldman Sachs, and Wells Fargo. The Motley Fool owns shares of Wells Fargo. Try any of our Foolish newsletter services free for 30 days. We Fools may not all hold the same opinions, but we all believe that considering a diverse range of insights makes us better investors. The Motley Fool has a disclosure policy.