Herbalife Launches Second Attack on Bill Ackman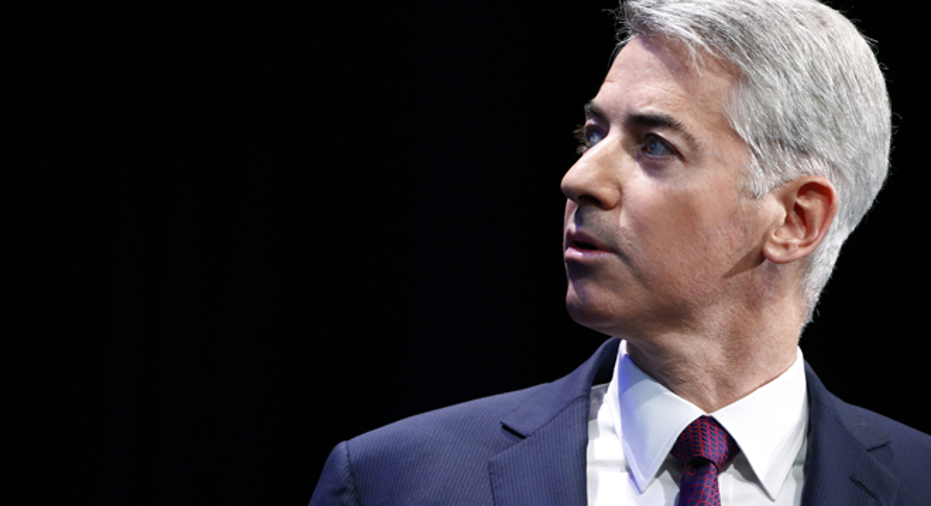 Herbalife, (NYSE:HLF) the embattled nutritional supplements company, has released its second attack-video against its chief nemesis, Bill Ackman, accusing the hedge fund billionaire of enriching himself through activist campaigns that lead to massive layoffs at his targeted companies, the Fox Business Network has learned.
"Billionaire Bill Ackman would like us to believe his corporate raiding has a higher purpose than mere wealth accumulation but for the tens of thousands of employees who lost their jobs because of his meddling he is probably more prince of darkness than white knight," the video states.
The video is the second to be featured on the firm's recently launched website, which also contains various stories about the short-seller's attacks against the company.
An Herbalife spokesman had no comment; neither Ackman nor a spokeswoman for his Pershing Square hedge fund had immediate comment.
Short-sellers make money when shares of companies decline, and Ackman has accused Herbalife officials of running an illegal "pyramid scheme" in which the company profits are largely derived from recruiting new distributors not from selling products. He went public with his attacks on business television, in public settings and launched his own website.
Since he launched his $1 billion short position in December 2012, Ackman has called on regulators to shut down the company, and various regulatory agencies have started probes into his allegations.
During this time Herbalife has become one of the most controversial stocks in corporate America. As Herbalife steadfastly denied the charges, large investors have lined up on both sides of the debate with billionaire hedge fund manager Carl Icahn taking a large stake in the company, and engaging in a public war of words with Ackman.
In recent months Herbalife has mounted its own public campaign against Ackman prodding regulators to investigate Ackman's own business practices, and launching the anti-Ackman website.
While the first video raised questions about Ackman's record as a hedge fund manager, citing his flubbed investments in companies such as Borders Group and JC Penny, the second video takes a more class-warfare tone. The video accuses Ackman of taking positions in companies such as JCPenney (NYSE:JCP) and Canadian Pacific Railway (NYSE:CP) and prodding management to make massive job cuts in order to satisfy his demands for profits.
"While Ackman was able to walk away with billions still left in his pocked for the thousands of employees drowning in JCPenney, the layoffs just kept coming," the narrator intones during the video as a smiling picture of Ackman appears surrounded by wads of cash.
The video has quality of a political attack ad, which may be attributed to the firm's head of corporate communications, Alan Hoffman, who was hired in July 2014. Hoffman was a former PepsiCo (NYSE:PEP) executive but also served as a prosecutor and was the former chief of staff for Vice President Joe Biden. He has pushed the company to take a more aggressive opposition to Ackman's attacks, including its recent efforts which ultimately convinced federal prosecutors to look into Ackman's attacks on the company.
Ackman has denied he's done anything wrong.