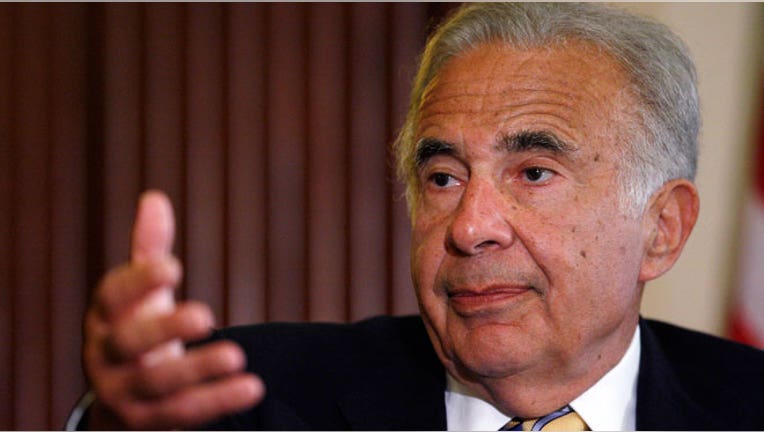 Further squeezing short-seller Bill Ackman, nutrition company Herbalife (HLF) announced plans on Thursday to give Carl Icahn two board seats and allow the billionaire activist investor to boost his newly-upped stake to up to 25%.
The news sent Herbalife soaring 6% and marks another high-profile vote of confidence in the controversial company, which Ackman has accused of being a pyramid scheme.
Icahn revealed he has boosted his stake in Herbalife to about 13.6% from below 13% previously, giving him about 14.02 million shares.
"Over its long history, Herbalife has proven its ability to increase revenues and returns, and we will work with the company to build on its results," Icahn said.
Icahn clearly doesn't buy the serious allegations made by rival Ackman, who sent Herbalife's stock plummeting 80% in December when he revealed a short position in the company.
"We conducted considerable research on Herbalife and its business before making our investment in the company, and have great respect for its board and management team, and believe in the company's great potential," Icahn said.
Icahn told Bloomberg news Ackman has presented a "great opportunity" to buy Herbalife shares at a discounted price and said the Pershing Square investor has made some "big, big" mistakes.
After being halted for the news, Herbalife was recently trading up 6.78% to $39.97.
While Herbalife remains down about 45% since setting 52-week highs of $73.00 back in April, the stock has soared about 65% from its lows of $24.24 hit in late December on the Ackman move.
Herbalife said before its annual shareholder meeting it will nominate two individuals designated by Icahn to its board of directors, giving the company 11 members.
"We are pleased to have reached this agreement and look forward to working with the Icahn representatives as members of our board of directors," Herbalife CEO Michael Johnson said in a statement. "We appreciate the Icahn Parties' shared views on the inherent value of Herbalife's operations, products and future prospects."