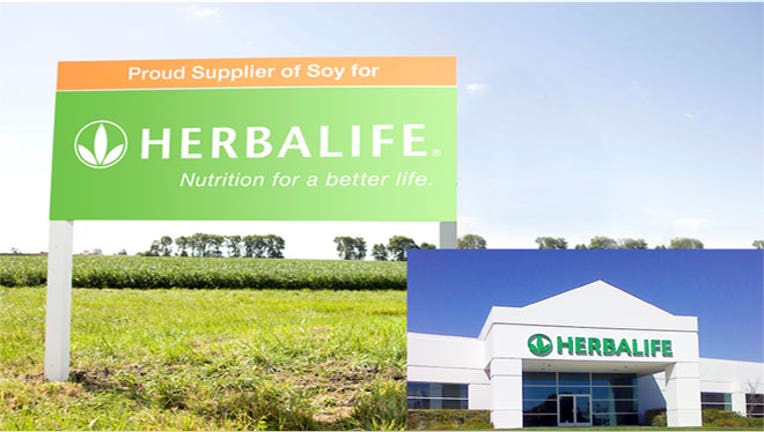 Beating estimates for the 17th consecutive quarter, controversial nutrition company Herbalife (NYSE:HLF) reported stronger-than-expected first-quarter earnings on Monday and raised its full-year guidance.
While the bottom-line results managed to exceed forecasts from analysts, Herbalife's revenue narrowly trailed the Street's view, helping to keep a lid on the stock's after-hours rally.
Herbalife has served as a piñata between warring hedge fund giants Carl Icahn and Bill Ackman, who have placed competing bets on whether or not the company is a pyramid scheme, a charge Herbalife execs vehemently deny.
The multilevel marketing company said it earned $118.86 million, or $1.10 a share, last quarter, compared with a profit of $108.16 million, or 88 cents a share, a year earlier.
Excluding one-time items, Herbalife logged a profit of $1.27 a share, easily besting estimates of $1.07. Herbalife hasn't missed EPS estimates since the fourth quarter of 2008, according to FactSet.
Revenue jumped 17% to $1.1 billion, compared with estimates from analysts for $1.17 billion.
Herbalife said global volumes jumped 13% year-over-year, highlighted by a 33% surge in South and Central America and a 17% rise in the Asia-Pacific region. The company said North American volumes gained 4%, while volume in Europe, the Middle East and Africa rose 11%.
In an effort to squeeze short-sellers like Ackman, Herbalife said it spent $162.4 million to buy back 4 million shares of common stock during the first quarter, leaving $787.6 million left on the existing $1 billion repurchase program.
Looking ahead, Herbalife increased its forecast for 2013 EPS to $4.60 to $4.80, the midpoint of which would top the Street's view of $4.66. Sales are seen jumping 13% to 15%.
For the ongoing second quarter, management sees non-GAAP EPS of $1.14 to $1.18 on sales growth of 11% to 13%. By comparison, analysts had been anticipating EPS of $1.17.
Shares of Herbalife initially lost ground on the results but were recently up 1.1% to $39.18, putting them on pace to extend their 2013 rally of 17.6%.
Herbalife's shares plummeted 80% after Ackman revealed a short position and questioned the company's business model, but they quickly bounced back amid high-profile support from Icahn and fellow hedge-fund manager Daniel Loeb.