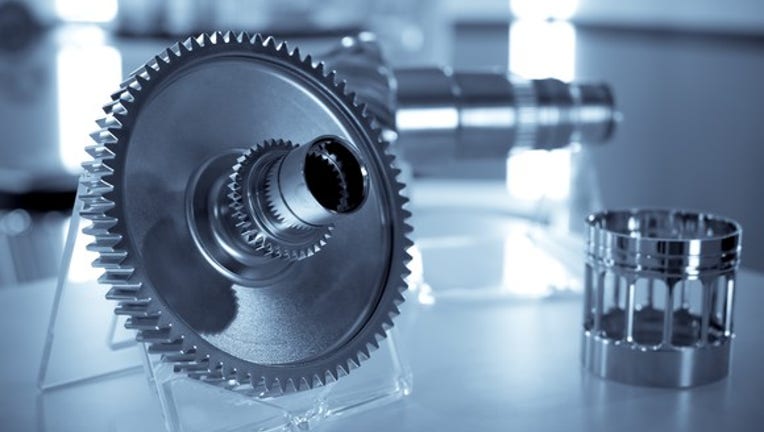 A booming aviation market and a string of successful acquisitions are helping Heico Corporation (NYSE: HEI) drive top- and bottom-line growth. And that growth is currently lifting all parts of the business.
Here's a look at what investors need to know about fiscal first-quarter 2017 results.
Image source: Getty Images.
Heico Corporation results: The raw numbers
Data source: Heico Corporation Q1 2017 earnings report.
What happened with Heico Corporationthis quarter?
Operations improved across the board, with both flight support and electronic technologies seeing significant growth. Here's a look inside the headline numbers:
Flight support group revenue was up 8%, to $220.9 million, all of which was organic growth. Operating income jumped 17%, to $41.4 million as leverage from sales growth hit the business.
Management said that flight support group revenue is expected to grow by mid-single digits this year with an operating margin of 19% to 19.5%, up from 18.7% in the first quarter.
Electronic technologies group sales were up 21%, to $126.2 million, driven by acquisitions. But organic growth in the quarter was still 8%, so the company isn't just acquiring all of its growth.
Operating income in electronic technologies jumped 31%, and margins increased 170 basis points, to 23.1%. Management is expecting operating margin to continue improving, with guidance for a full-year margin of 24%.
The Board of Directors is considering a stock split or stock dividend; a decision will be made at a regular meeting on March 17, 2017.
What management had to say
Management was very bullish, and the segment guidance outlined above indicates that it expects margins to improve throughout the year. And growth is expected to be widespread across the business.
Overall, guidance for fiscal 2017 is for 6% to 8% revenue growth and 9% to 11% net income growth. This is a 100-basis-point increase across the board from previous guidance.
The company may also be looking to add products via acquisition, something that's helped drive growth in the past. Nothing is on the horizon that we know of, but management said it'll be looking to make acquisitions while maintaining a strong balance sheet.
Looking forward
Heico Corporation is really hitting on all cylinders, and there's a lot for investors to like in this recent quarter and about the company going forward. Management has been able to grow the business organically, helped by a positive macro environment, and has also kept operating costs in check, which has led to expanding margins.
As the aerospace industry continues to grow, the company has a bright future. And with management's history of strong execution, Heico appears to be in good hands.
10 stocks we like better than HeicoWhen investing geniuses David and Tom Gardner have a stock tip, it can pay to listen. After all, the newsletter they have run for over a decade, Motley Fool Stock Advisor, has tripled the market.*
David and Tom just revealed what they believe are the 10 best stocks for investors to buy right now... and Heico wasn't one of them! That's right -- they think these 10 stocks are even better buys.
Click here to learn about these picks!
*Stock Advisor returns as of February 6, 2017
Travis Hoium has no position in any stocks mentioned. The Motley Fool recommends Heico. The Motley Fool has a disclosure policy.