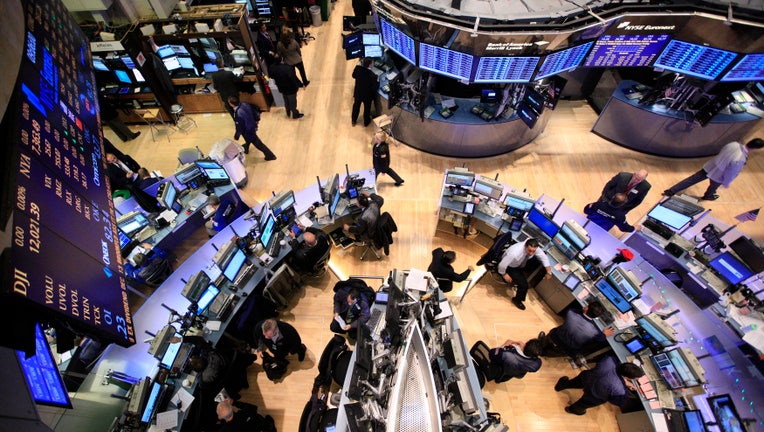 FOX Business: Capitalism Lives Here
The markets took a beating on Friday as traders eyed gloomy data and reports on the American economy -- the world's biggest.
Today's Markets
As of 2:35 p.m. ET, the Dow Jones Industrial Average fell 84.4 points, or 0.56%, to 15091, the S&P 500 slid 6.9 points, or 0.42%, to 1629 and the Nasdaq Composite declined 15.4 points, or 0.45%, to 3430.
It's been a turbulent week for Wall Street. The markets have swung sharply in both directions, but so far the bears have held a slight edge. In mid-day trading, the S&P 500 was set to post a weekly loss of about 0.75%.
The mood remained tepid after a round of mixed economic data.
The International Monetary Fund pared back its expectation for U.S. economic growth in 2014 to 2.7% from 3%. It also said the U.S. economy will only grow at 1.9% this year as a result of what it sees as "excessively rapid" fiscal cuts.
The Labor Department said prices at the producer level rose 0.5% in May from April, a slower pace than the 0.1 % economists expected. Excluding the food and energy components, prices were up 0.1%, matching forecasts.The Federal Reserve keeps a close eye on inflation amid concerns its ultra aggressive easing could stoke inflation. Thus far, economists say, that particular threat hasn't materialized.
The Federal Reserve reported industrial production, a measure of factory activity, was unchanged in May from April, weaker than estimates of  a 0.2% gain. A preliminary reading on U.S. consumer sentiment from Reuters and the University of Michigan checked in at 82.7 in early June from 84.5 in May, falling short of expectations that it would hold steady.
"Despite the June drop, we still view consumer confidence as being on a broadly upward trend as the recoveries in the housing and labor markets continue to take hold," Cooper Howes, an analyst at Barclays wrote to clients.
Commodities markets generally pointed higher. The benchmark U.S. crude oil contract climbed 47 points, or 0.48%, to $97.15 a barrel. Wholesale New York Harbor gasoline gained 0.37% to $2.872 a gallon. In metals, gold advanced $2.50, or 0.18%, to $1,380 a troy ounce.
Foreign Markets
The Euro Stoxx 50 rose 0.43% to 2673, the English FTSE 100 gained 0.15% to 6314 and the German DAX advanced 0.54% to 8139.
In Asia, the Japanese Nikkei 225 rallied 1.9% to 12687 and the Chinese Hang Seng edged up 0.39% to 20969.