Healthy profits for McDonald's, others vault stocks higher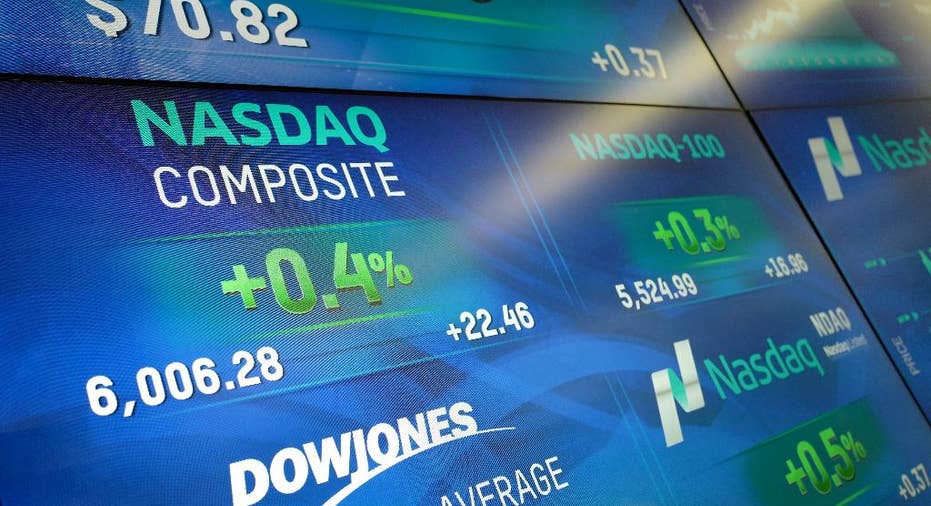 Profits are climbing for companies, and so are their stock prices.
More big businesses joined the earnings parade Tuesday, saying they earned even more in the first three months of the year than analysts were expecting, including Caterpillar and McDonald's. The gains put U.S. indexes on track to add to their big gains from Monday.
KEEPING SCORE: The Standard & Poor's 500 index rose 15 points, or 0.6 percent, to 2,389 as of 10:05 a.m. Eastern time.
The Dow Jones industrial average climbed even more due to the big gains for Caterpillar and McDonald's, which are both among the 30 stocks in the average. The Dow rose 230 points, or 1.1 percent, to 20,994. The Nasdaq composite rose 35, or 0.6 percent, to 6,019, its first move above 6,000 points.
PROFITS PILING HIGHER: After struggling for years with a slow global economy and weak oil prices, big U.S. businesses are in the midst of reporting their best quarter of profit growth in years, analysts say.
Companies in the S&P 500 are on track to report overall growth of 10.4 percent in first-quarter earnings per share, according to S&P Global Market Intelligence. This is a particularly busy week, and more than a third of the companies in the S&P 500 are set to unveil their first-quarter results.
CATERPILLAR CRUSHES: The machinery maker soared $6.60, or 6.8 percent, to $103.41 after reporting stronger revenue and profits for the first quarter than analysts expected. It also raised its forecast for full-year results. The big gain means its stock has recovered from losses incurred last month on worries about an Internal Revenue Service challenge of its taxes. Caterpillar has denied it broke any federal tax laws.
WELL DONE: McDonald's jumped $4.46, or 3.3 percent, to $138.69 after likewise surprising investors with better-than-expected results. New items on its menu helped it to drive sales growth at its U.S. restaurants.
HEALTHY: Biogen climbed $13.82, or 5 percent, to $290.68 after reporting stronger revenue and earnings than analysts expected.
OVERSEAS MARKETS: Global indexes added to big gains they made on Monday, when markets soared after results from the first round of France's presidential election raised expectations that the European Union and the euro currency will remain intact.
In Europe, France's CAC 40 rose 0.3 percent, Germany's DAX added 0.1 percent and the FTSE 100 in London rose 0.3 percent. In Asia, Japan's Nikkei 225 index climbed 1.1 percent, South Korea's Kospi gained 1.1 percent and the Hang Seng in Honk Kong jumped 1.3 percent.
COMMODITIES: The price of gold fell $8.70 to $1,268.80 per ounce, silver dropped 21 cents to $17.65 per ounce and copper added 2 cents to $2.57 per pound.
Benchmark U.S. crude oil fell 17 cents to $49.06 per barrel. Brent crude, which is used to price international oils, dipped a penny to $51.59 per barrel. Natural gas fell 2 cents to $3.14 per 1,000 cubic feet.
CURRENCIES: The euro rose to $1.0903 from $1.0858 late Monday. The dollar rose to 110.76 Japanese yen from 109.79, and the British pound rose to $1.2811 from $1.2789.
BOND YIELDS: Interest rates continued to climb from the low they set in the middle of the month.
The yield on the 10-year Treasury rose to 2.30 percent from 2.27 percent late Monday. It was at 2.17 percent a week ago.