Healthcare, Financial Stocks Drive Gains on Wall St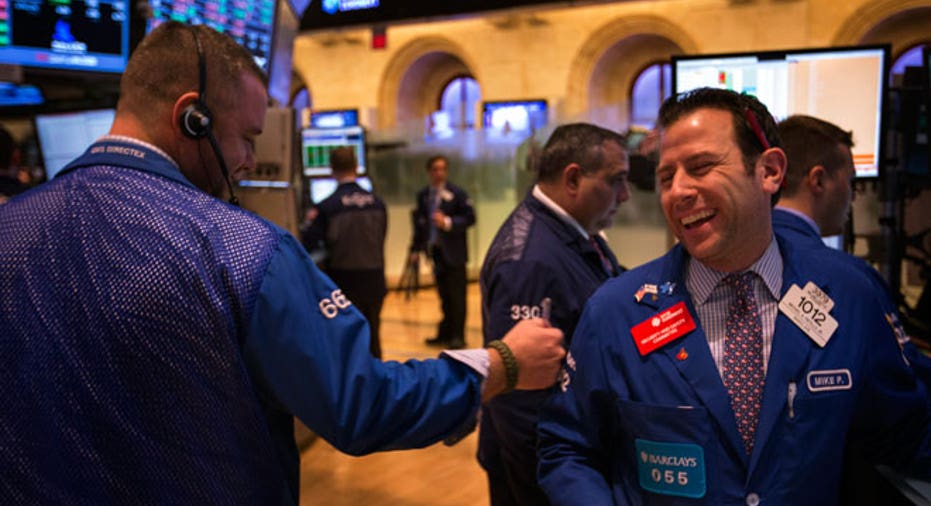 The S&P 500 edged into positive territory for 2016 on Friday as gains in healthcare and financial stocks added to a rally spurred by the Fed's tempered view on interest rates and rising oil prices.
The Dow Jones industrial average extended gains for 2016, helped by a 2.7 percent increase in Goldman Sachs.
Volumes were slightly higher than usual on account of "quadruple witching," the expiry of options on stocks and indexes as well as futures on indexes and stocks.
"Obviously, this continues to be a reaction to the Fed," said Philip Blancato, chief executive of Ladenberg Thalmann Asset Management in New York.
Blancato said the rise in oil prices and improved expectations for corporate earnings were adding to the positive momentum.
"(We've got an) accommodative Fed, slightly better earnings cycle, slightly better first-quarter economy to bounce off what was this simple correction, so it's no big deal," he said.
Stock volatility has pulled back sharply this week, most notably after the Fed's meeting. The CBOE Volatility Index , the most widely followed gauge of investor uncertainty, fell 4.8 pct to 13.75 on Friday, its lowest since early November.
Crude oil dipped slightly as traders booked profits after strong seasonal demand and hopes that major producers would reach an agreement to freeze production pushed prices to their highest levels of the year.
At 12:43 p.m. ET (1643 GMT), the Dow Jones industrial average was up 101.7 points, or 0.58 percent, at 17,583.19, the S&P 500 was up 8 points, or 0.39 percent, at 2,048.59 and the Nasdaq Composite was up 22.61 points, or 0.47 percent, at 4,797.60.
Seven of the 10 major S&P sectors were higher, led by a 1.21 percent rise in the healthcare sector.
UnitedHealth was up 1.8 percent at $126.73, giving the biggest boost to the sector.
Bank of America and JPMorgan were up about 2.5 percent after they announced share buyback programs, giving the biggest boost to the S&P 500.
Shares of Adobe were up 4.2 percent at $93.70 after the Photoshop maker raised its full-year profit and revenue forecasts above expectations.
Starwood Hotels & Resorts was up 4.7 percent at $80 after receiving what it deemed a superior takeover offer from China's Anbang Insurance Group and said it planned to end a deal with Marriott. Shares of Marriott were up 2.4 percent at $73.52.
Advancing issues outnumbered decliners on the NYSE by 1,844 to 1,102. On the Nasdaq, 1,887 issues rose and 843 fell.
The S&P 500 index showed 44 new 52-week highs and two new lows, while the Nasdaq recorded 79 new highs and 36 new lows. (Reporting by Abhiram Nandakumar in Bengaluru, additional reporting by Saqib Iqbal Ahmed in New York; Editing by Don Sebastian)