Health Stocks, GDP Data Boost Wall Street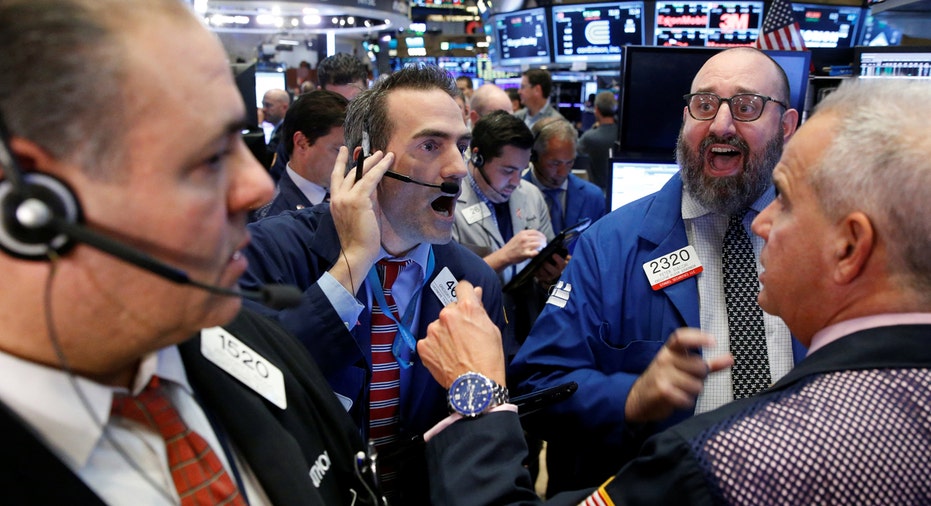 U.S. stocks edged higher Tuesday, as gains in health-care stocks helped offset losses in the energy sector.
Stocks have rallied in the weeks since the Nov. 8 presidential election, sending the S&P 500, Dow Jones Industrial Average, Nasdaq Composite and the Russell 2000 index of small-capitalization companies to fresh records.
All four indexes declined Monday, stalling the rally. But health-care shares led U.S. stocks higher again Tuesday.
The prospect of corporate tax cuts, fiscal stimulus and higher interest rates under President-elect Donald Trump is providing a "huge tailwind" to stocks, said Brian Smoluch, portfolio manager at Hood River Capital Management.
"We haven't had potential policies this business-friendly for a long time," Mr. Smoluch said, adding that he believes U.S. stocks will be able to extend their rally over the next 12 months.
The S&P 500 health-care sector added 0.7% Tuesday, with Alexion Pharmaceuticals, AbbVie and Centene leading gains. The Nasdaq Biotechnology Index rose 0.1%.
Gains in broader indexes were limited by falling energy shares, which slid 1.2% in the S&P 500 as oil prices tumbled. Transocean shares fell 3.3% and Marathon Oil declined 3.8%.
Crude prices have been volatile in recent weeks, as investors and analysts have sought clues about whether the Organization of the Petroleum Exporting Countries will be able to hammer out a deal to cut output this week.
On Tuesday, U.S. crude for January delivery lost 3.9% and settled at $45.23 a barrel, a two-week low.
"Oil prices are moving on [ministers'] comments now more than anything else until a decision comes out," said Brian Youngberg, an energy analyst at Edward Jones. "We still think oil prices will gradually recover in the next year or two, whether OPEC does anything or not, but an OPEC agreement would push it forward," he said.
The Dow Jones Industrial Average added 24 points, or 0.1%, to 19122. The S&P 500 rose 0.1% and the Nasdaq Composite gained 0.2%.
Government bonds, which have been pressured by expectations of higher inflation and interest rates since the election, strengthened Tuesday after selling off earlier in the session. The yield on the 10-year U.S. Treasury note fell to 2.305% from 2.319% on Monday. Yields move inversely to prices.
Yields had hit session highs in the morning after the Commerce Department said U.S. gross domestic product in the third quarter expanded 3.2% -- its fastest pace in two years. Investors widely expect the Federal Reserve to raise interest rates next month, and upbeat data bolsters that case.
Expectations that President-elect Donald Trump's potential policies would boost economic growth have also added to investor optimism.
"For now, markets are running on hope and promise," said Graham McDevitt, portfolio manager at Macquarie Investment Management.
"The dollar and interest rates move in tandem with each other on expectations that in six months' time and beyond, U.S. growth will be stronger, and that will deliver a better environment for the U.S. economy and probably higher U.S. interest rates."
Longer term, however, Mr. Trump has also mentioned trade restrictions and changes to immigration in his platform, which could crimp growth in the future, and it remains to be seen which policies will actually be implemented, Mr. McDevitt added.
Elsewhere, the Stoxx Europe 600 rose 0.3% and Asian markets mostly retreated. Japan's Nikkei Stock Average fell 0.3%, led lower by financials and electronics, while the Shanghai Composite eked out a slight gain to reach its highest closing value since January.