Have Twitter Shares Flown too High?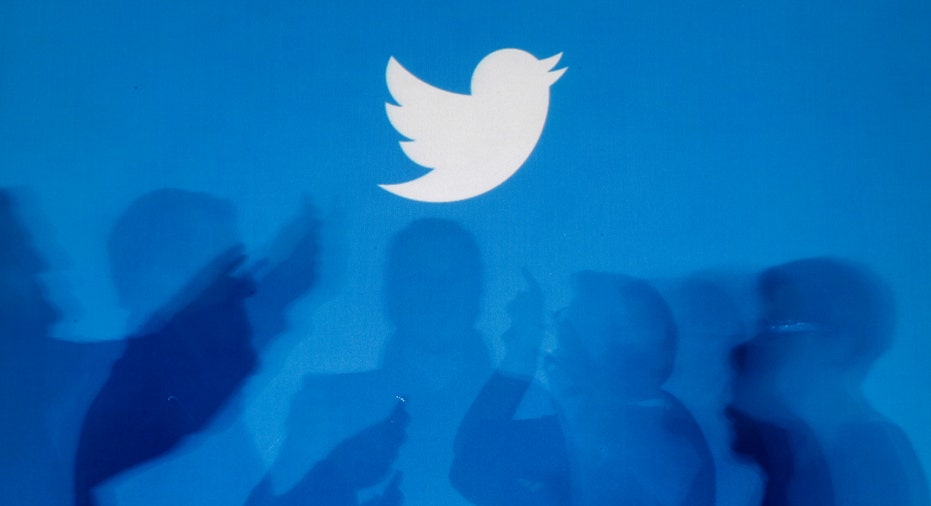 Investors have been all atwitter about Twitter (NYSE:TWTR), sending the stock up a sizzling 42% since the short-messaging site debuted on the New York Stock Exchange on Nov. 7, 2013. Shares accelerated higher in the last two weeks of December to hit an all-time high of $73 on general optimism for Twitter's growth prospects. Adding to the upward assent is that only a small portion of Twitter's outstanding shares are available for public trading. But shares pulled back some 15% to $63 in the last couple trading days of 2013.
So have shares run too far too fast or has the pullback offered investors a more attractive opportunity to get in?
While analysts say Twitter has bright growth prospects, the stock is expensive. Right Twitter trades at 31 times projected sales for 2014, compared with 22 times less than two months ago when the micro-blogging site went public. Its market value has zoomed to $35 billion from as low as $22 billion, trumping the likes of regional bank BB&T (NYSE:BBT) and consumer products company General Mills (NYSE:GIS), which sport market values of $26 billion and $33 billion respectively. (All data are as of Dec. 31, 2013.)
The question is how much are you willing to pay for Twitter's future sales and eventual earnings? First, let's step back and look at Twitter's business and opportunities for growth going forward.
Twitter is one of a kind. It has a globally-recognized brand with global users. Since Twitter broke the mold as the first micro-blogging site, it will be difficult for others to replicate its platform and steal users to build similar clout. The company has proven its revenue model. Twitter has three main revenue streams: promoted tweets, promoted ads and accounts and promoted trends. What's nice is that all the ads integrate seamlessly into the platform and don't disrupt the user experience. Twitter also licenses its data to advertisers to search and analyze real-time data on Twitter to glean insight into trends and how people feel about everything from food to music or politics.
Since Twitter is a young company, there's ample room for growth – though not without risks. Four ways Twitter can increase growth are through (1) boosting the number of users and the engagement of those users, (2) further monetizing mobile, (3) monetizing its international business and (4) increasing the amount of ads and advertisers on Twitter.
Boosting users. Twitter's success hinges on signing up new users and how effectively Twitter can engage those users through valuable content. There's room for growth on both fronts. As of the third quarter of 2013, Twitter had 232 million monthly active users. That represents less than 20% of Facebook's 1.2 billion monthly active users. Next, Twitter will need to work on engaging its users. The company measures engagement through timeline views per user per month. From the second quarter to the third quarter there was no growth in engagement. "That implies engagement was flat even though we're talking about a perceived high-growth company trading at lofty valuations without any profits," said Scott Kessler, technology analyst for S&P Capital IQ.
Mobile. Most Twitter users (76%) access the short-messaging site on their phones. That may sound like a lot, yet there's still room for growth. Twitter is used by only 22% of the world's 1.1 billion smartphone users, according to Goldman Sachs. More importantly, Twitter has figured out how to make money on mobile-phone users: Twitter generates 70% of its advertising revenue from mobile. Increasing users on mobile will only strengthen sales. And although mobile ad prices are lower than ads for the standard Internet, mobile ad prices should rise over time.
International. As of the third quarter of 2013, more than three-quarters of Twitter's users were based outside the U.S. and those folks accounted for less than 25% of revenue. Many analysts see that as a significant opportunity to monetize business overseas. But S&P's Kessler looks at it as a major investment that requires substantial spending on new offices, new employees, new content, and new applications catered to specific locals before Twitter can profit. "That will take a lot of time and resources and it won't happen without issues," he said. That major investment could hurt Twitter's profitability in the near term.
So how do Twitter's growth initiatives translate for the firm's top and bottom lines? Analysts project Twitter will rack up nearly $640 million in sales in 2013, which are estimated to rocket 77% in 2014 to $1.13 billion. Sales nearly quadrupled in 2011 and almost tripled in 2012, but Twitter has lost money throughout. The company is expected to clock a net loss per share of $0.18 in 2013, which is projected to narrow to a loss of $0.04 per share by the end of 2014. S&P Capital IQ doesn't see Twitter becoming profitable until 2015.
Back to the question: Is 31 times projected sales a fair price to pay for Twitter's future growth?
After Twitter's stock hit a high of $73 on Dec. 27, 2013, Ben Schachter, an analyst at Macquarie Capital, downgraded Twitter to underperform, the Wall Street equivalent of "sell," stating in a note, "We continue to believe that Twitter as a company has a bright future and many opportunities ahead. However, as a stock, we believe nothing has changed over the last 15 days to justify the rise in valuation." Schachter has a 12-month target price of $46.
Francis Gaskins, president of IPO Desktop.com, says investors should wait for a pull back. "It could go higher from here, but on a risk/reward basis, it's better to step back a bit right now," he said.
The good news for those looking to get in at a more attractive entry point is that a selloff may be in short order. Twitter already pulled back nearly 15% during last couple days of December and S&P Capital's Kessler predicts a January sell off in Twitter shares, as investors waited to ring in 2014 before cashing in on gains so as to push off their tax bill by a year. For the stock to get attractive in Kessler's view, shares would have to drop considerably. The analyst has a 12-month target price of $43. Shares currently trade around $63.
There could be another bout of selling come mid-February when the first of the lock up expirations comes due. Twitter indicated 9.9 million shares could become available – a large chunk of shares relative to the current float of $80.5 million minus 23 million shares short, as estimated by S&P Capital IQ.
Fourth-quarter earnings, expected later this month, could be a stumbling block as well. There's great pressure on Twitter to turn in a strong fourth-quarter report, its first as a public company. If Twitter doesn't turn in robust sales growth, an increase in gross margin or boost user engagement, the stock could topple. "If growth becomes less powerful as part of a Twitter story, then more significant questions rise about the valuation," said Kessler who has a "sell" rating on the stock.