Hasbro sales, profit beat on strong demand for Disney dolls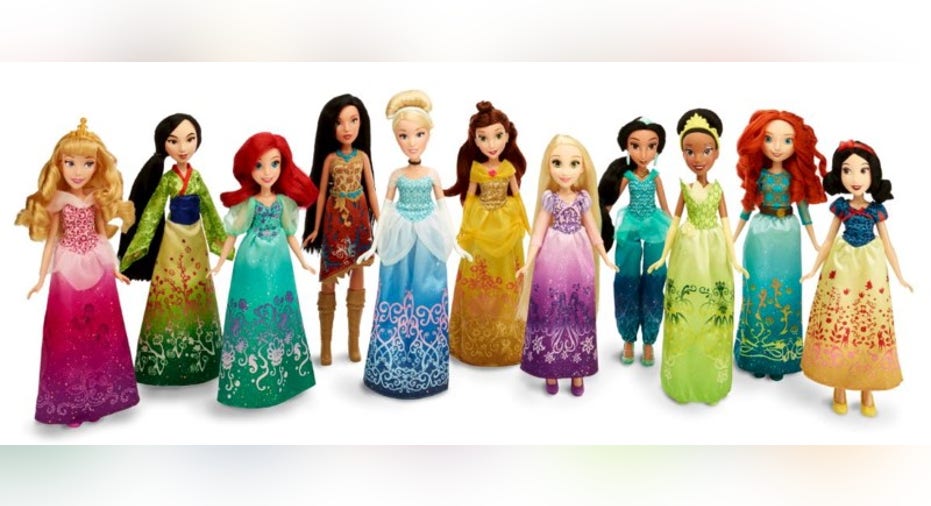 Hasbro Inc reported better-than-expected quarterly revenue and profit, helped by strong demand for its Disney Princess and Frozen dolls in the all-important holiday selling season in the United States.
The toymaker's shares were up about 4 percent at $86.00 in premarket trading on Monday.
Pawtucket, Rhode Island-based Hasbro said revenue from toys in the girls category jumped 52 percent, as demand for dolls based on Walt Disney Co's Cinderella and Frozen rose significantly in the fourth quarter ended Dec. 25.
The company also benefited from strong demand for Dream Works' Trolls dolls. The film released in November last year in the United States.
Hasbro won the lucrative contract for dolls based on Disney's princesses such as Cinderella and Snow White from Mattel in 2014.
Global sales of its gaming products also rose 11 percent, driven by demand for its franchise brand "Magic: The Gathering and Pie Face."
Hasbro's revenue rose 11.2 percent to $1.63 billion, beating analysts' average estimate of $1.50 billion, according to Thomson Reuters I/B/E/S.
Net income attributable to Hasbro rose to $192.73 million, or $1.52 per share, in the quarter, from $175.76 million, or $1.39 per share, a year earlier.
Excluding certain items, the company earned $1.64 per share. Analysts on average had expected $1.12.
(Reporting by Gayathree Ganesan in Bengaluru; Editing by Martina D'Couto)