Has IPG Photonics Stock Gotten Ahead of Its Earnings Prospects?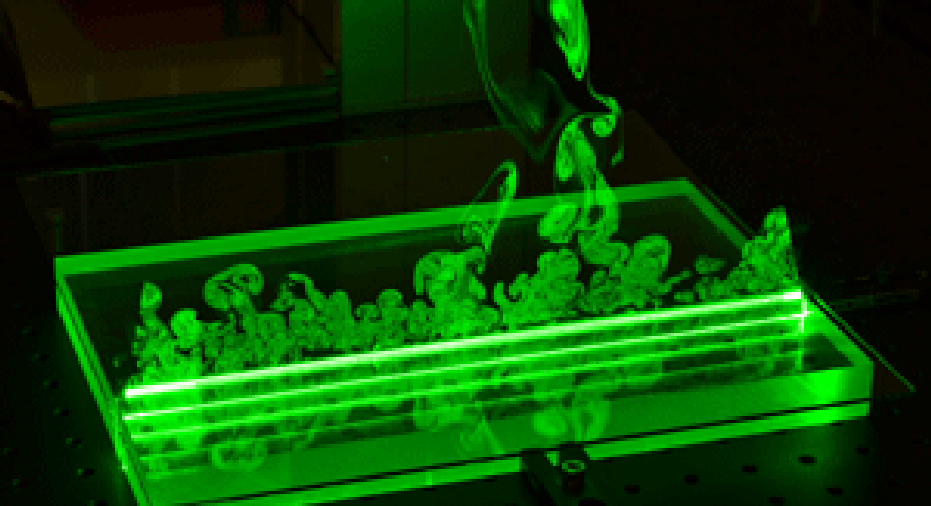 Image source: IPG Photonics.
Lasers have become a critical part of the manufacturing process for companies in a wide variety of industries, and IPG Photonics is among the major players in the laser space. Demand for lasers is somewhat cyclical, though, and that has weighed on IPG Photonics earnings as well as those of rivals like Rofin-Sinar Technologies . Coming into Thursday's first-quarter financial report, IPG Photonics investors have bid up the stock in anticipation of a cyclical turnaround, but they still expect earnings to fall from year-ago levels. Let's take an early look at what IPG Photonics is likely to tell us when it releases its latest earnings.
Stats on IPG Photonics
| | |
| --- | --- |
| Analyst EPS Estimate | $0.98 |
| Change From Year-Ago EPS | (9.3%) |
| Revenue Estimate | $209.51 million |
| Change From Year-Ago Revenue | 5.3% |
| Earnings Beats in Past 4 Quarters | 3 |
Data source: Yahoo! Finance.
Can IPG Photonics earnings avoid falling?In recent months, analysts have become less upbeat about the earnings prospects for IPG Photonics. They've cut their first-quarter estimates by more than 10%, and they've made reductions of 4% to 7% on their calls for the full 2016 and 2017 years. Yet the stock has soared, climbing 22% since late January.
IPG Photonics' fourth-quarter financial report initially made investors fearful for the company's future. Backward-looking results were solid, including 8% growth in revenue and net income. But what tripped up investors was IPG Photonics' guidance, which included downbeat guidance for the first quarter. Those pressures were similar to what Rofin-Sinar had described in its report, but it nevertheless led investors to sell off shares immediately following the announcement.
In the weeks to come, though, IPG Photonics not only regained that ground, it climbed far higher. Investors throughout the laser industry started to believe that fears about a slowdown in China had been overblown, and the breadth of IPG Photonics' coverage of the laser market impressed investors in the space. You can find IPG Photonics products everywhere from telecommunications and medical devices to movie theaters and lithium-ion battery systems for electric vehicles, and the way in which the company has managed to win victories in all of those areas shows a lot about the quality of its lasers and their perception in the marketplace.
Another key reason IPG Photonics stock has climbed involves consolidation elsewhere in the industry. In March, Rofin-Sinar received a takeover bid from Coherent for $942 million, giving investors $32.50 per share in cash. The deal represented a premium of more than 40% compared to where the stock closed the day before the announcement, highlighting Coherent's desire to grow its business through strategic acquisitions. Given IPG Photonics' success, some investors believed the company could also eventually become a takeover target, and if that happens, shareholders hope they'll get an even more significant premium than Rofin-Sinar investors did.
At the same time, IPG Photonics believes it can compete quite well even against larger competition. With the ability to use its vertically integrated production process to make custom-built products that can meet customers' very specific needs, IPG Photonics can offer solutions rivals would struggle to provide. That makes it a very valuable company regardless of whether it remains independent or gets acquired by a larger company.
In the IPG Photonics earnings report, investors should see what reaction management has to the Rofin-Sinar deal with Coherent. As competitive pressures mount in the laser business, IPG Photonics will have to figure out which direction it wants to go. If it remains independent, it will want to accelerate its growth as much as possible in order to stand up to competitors more effectively. If it decides to seek strategic partners, then the big question is whether IPG Photonics will look to acquire smaller niche players itself, or search for a larger company wanting to buy it out.
The article Has IPG Photonics Stock Gotten Ahead of Its Earnings Prospects? originally appeared on Fool.com.
Dan Caplinger has no position in any stocks mentioned. The Motley Fool owns shares of and recommends IPG Photonics. The Motley Fool recommends Rofin-Sinar Technologies. Try any of our Foolish newsletter services free for 30 days. We Fools may not all hold the same opinions, but we all believe that considering a diverse range of insights makes us better investors. The Motley Fool has a disclosure policy.
Copyright 1995 - 2016 The Motley Fool, LLC. All rights reserved. The Motley Fool has a disclosure policy.