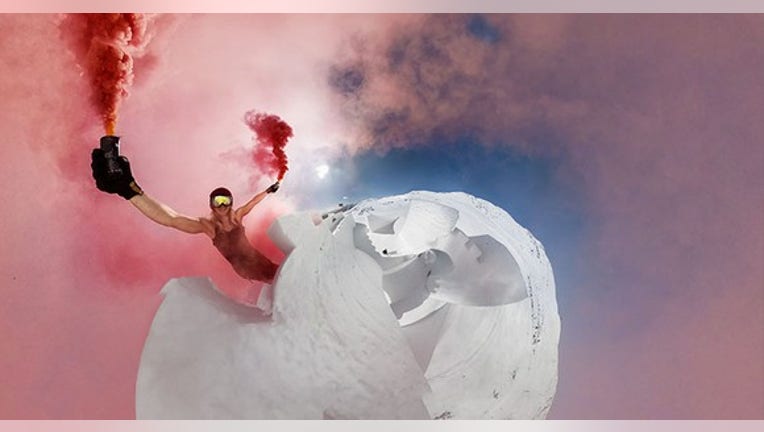 GoPro Inc (NASDAQ: GPRO) seems to be starting to get its products and strategy right, and it has finally returned to growth once again. And with Karma's sales expanding internationally and the Fusion spherical camera on the way, the days of growth may just be beginning.
For GoPro and its investors, a return to growth could be just what the doctor ordered. It could even bring a surprise profit to the company in 2017.
Spherical images like this one may be a big part of GoPro's future. Image source: GoPro.
Growth in back-to-back-to-back quarters
GoPro is already starting to show some growth in the last two quarters. Fourth-quarter 2016 revenue was up 24% from a year earlier, to $540.6 million, and recently released first-quarter revenue rose 19% to $218.6 million.
For the second quarter 2017, management has guided revenue of $260 million to $280 million in revenue, up from $220.8 million a year ago. And if the company can get its product lineup right, the streak could continue.
What's going right
The Hero lineup of cameras is still the foundation of GoPro's growth. The Hero5 Black has been extremely successful, and the voice activation and image stabilization are giving customers a reason to upgrade to the product. And with a new trade-in program in place that gives a $100 discount to customers trading in an old GoPro for a new Hero5 Black, the product's growth should continue until Hero6 is out.
Karma is also past its early problems, clocking in at the No. 2 best-selling drone in March over the $1,000 price point. That's a big win for GoPro, which is the rare company that's actually gotten a drone off the ground. The product needs to improve in coming years to keep growing, but right now, any revenue is revenue growth for GoPro overall.
The Fusion product that GoPro has announced beta testing on could also be a big product this holiday season. Spherical cameras are starting to become more viable in the market, but GoPro has the brand and software to make a spherical camera easy to use for consumers. If the product can be launched this year, it could help drive growth late in 2017 and beyond.
With the lineup right, GoPro is set for growth
In the last two years, GoPro has streamlined its business and put more focus on the products that matter most. The Hero lineup has gone from six cameras to three, and the company's software is improving, making it easier to capture, edit, and share content. And now the Karma drone and Fusion camera are adding to that lineup. If GoPro can maintain its focus, the company's return to growth may just be beginning. And that would be a welcome change for investors.
10 stocks we like better than GoProWhen investing geniuses David and Tom Gardner have a stock tip, it can pay to listen. After all, the newsletter they have run for over a decade, Motley Fool Stock Advisor, has tripled the market.*
David and Tom just revealed what they believe are the 10 best stocks for investors to buy right now...and GoPro wasn't one of them! That's right -- they think these 10 stocks are even better buys.
Click here to learn about these picks!
*Stock Advisor returns as of May 1, 2017.
Travis Hoium owns shares of GoPro. The Motley Fool owns shares of and recommends GoPro. The Motley Fool has the following options: short January 2019 $12 calls on GoPro and long January 2019 $12 puts on GoPro. The Motley Fool has a disclosure policy.