Harley-Davidson Profit Falls Less Than Expected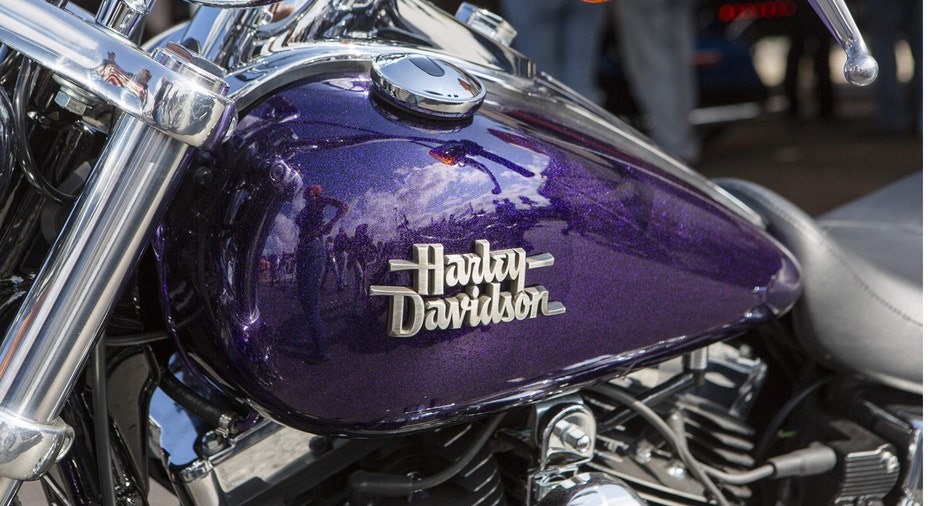 Harley-Davidson said profit fell less than expected in the first quarter, buoyed by higher motorcycle sales that the company attributed to newer products and a ramped-up marketing campaign.
Shares, up 15% in the past three months, rose 5.4% to $49.50 in recent premarket trading.
Harley has struggled to maintain momentum as its baby-boomer customers age, and hopes to boost sales to younger riders through new products, including new high-powered versions of its Low Rider and Breakout motorcycles. The company had slated to increase its marketing campaign by 65%--or about $70 million -- this year.
"The increased marketing and new product investments are beginning to take hold and we anticipate continued progress across our focus areas as we dial in and ramp-up our approach," Chief Executive Matt Levatich said.
The company sold 1.4% more motorcycles compared with the year-ago first quarter, with sales increasing across its sectors with the exception of the U.S., where sales edged down 0.5%, and in Latin America, where sales plunged 26.5%. Sales climbed 16.3% in Canada, 6.6% in Asia and 8.8% in the Europe, Middle East and Africa region.
Harley said it nabbed 50.9% of U.S. market share in the quarter.
In all, Harley-Davidson reported net income of $250.5 million, or $1.36 a share, down from $269.9 million, or $1.27 a share, in the prior-year period.
Revenue rose 4.4% to $1.58 billion. Analysts polled by Thomson Reuters had expected earnings of $1.29 a share on revenue of $1.5 billion.
The company said it expects to ship 82,500 to 87,500 motorcycles in the second quarter, compared with 85,172 motorcycles in the year-earlier period. The motorcycle maker backed its 2016 shipment outlook, continuing to expect to growth of 1% to 3%.
Write to Joshua Jamerson at joshua.jamerson@wsj.com