Harley-Davidson Inc. Breaks 2-Year Losing Streak -- Does It Matter?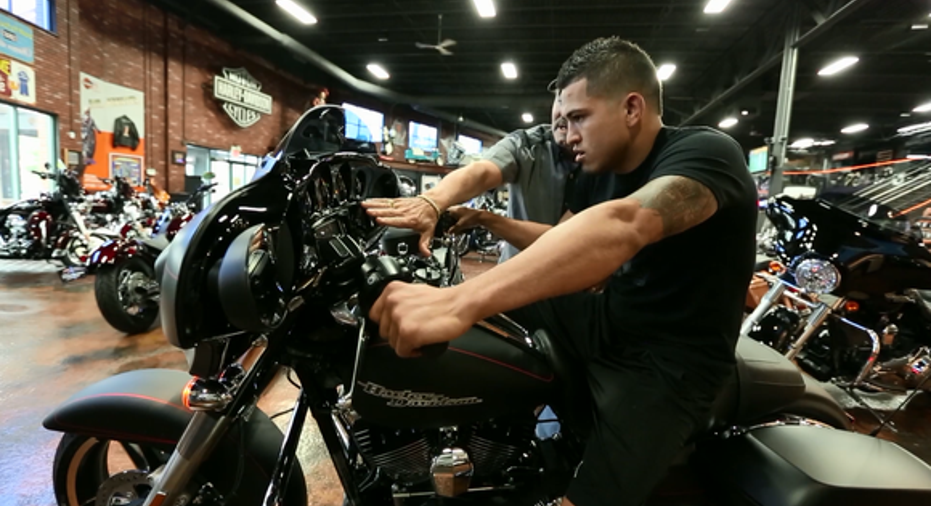 At last, after two straight years of failing to record a single quarter of higher U.S. motorcycle sales, Harley-Davidson (NYSE: HOG) managed to eke out a gain in the fourth quarter of 2016.
But since it was only 33 more bikes than it sold a year ago, and full-year sales were still down 1.6% from 2015, a larger decline than it experienced in the prior period, it indicates that the big-bike maker still has problems and that the paltry sales increase it enjoyed may not hold.
Data source: Harley-Davidson quarterly SEC filings. Chart by author.
A global decline
Harley-Davidson said worldwide sales fell 0.5% in the quarter, despite the marginally better showing in domestic markets, because its international sales growth stalled. Foreign markets that had been the bright spot for the motorcycle king turned south, with Latin America leading the way down with a 14.4% quarterly decline andoverwhelming the marginal gains made in the much larger European market.
But it's the U.S. market that is still the straw that stirs the drink, representing nearly two-thirds of total sales. If it's not making the numbers here -- and it's not, as sales were off almost 4% for the year -- thenthe company's overall performance will suffer.
And despite the local growth in the fourth quarter, not even Harley-Davidson could justify pushing enough bikes onto its dealers to allow it to make its annual shipment forecast. Although it had maintained it would be able to ship between 264,000 and 269,000 motorcycles in 2016, it was clear early on that Harley was engaging in wishful thinking. Sales over the first six months of the year were already lower than expected, and with the third and fourth quarters historically weak, there was little chance it would make even the low end of its reduced outlook. And that's just what happened, as it barely pushed out 262,000 motorcycles for the year.
Image source: Harley-Davidson.
Giant steps backward
Today, Harley-Davidson's U.S. sales stand almost exactly where they were in 2012, indicating on one hand the weakness in the broader motorcycle industry, but on the other Harley's own decline.
Last month Polaris Industries (NYSE: PII) reported its own fourth-quarter earnings, and while it said the market for motorcycles 900 cubic centimeters and above had declined by mid-single-digit rates, it was still able to record sales growth for its Indian Motorcycle brand of about 20%.Harley still owns half the market for bikes of 600 cc and above, but it's clear that it continues to lose sales on larger bikes to its rival.
It wasn't all bad news for Harley, however, as its big, new Milwaukee-Eight engine seems to be helping minimize the damage. It put the new powerhouse on its touring bikes first, and though their sales declined by about 7.5% in the fourth quarter, that was half the rate Harley experienced on its cruisers, Sportster, and Street models.
There had been some real excitement about the new big block engine when it was introduced, and now that Harley is entering the prime sales season again, indications are that the Milwaukee-Eight might help reverse the decline.
Image source: Harley-Davidson.
What Harley can do next
To Harley's credit, it announced a commitment to produce 50 new bikes over the next five years. There may be something staid about Harley's current bike designs that isn't pulling in new buyers that they're finding in Indian, and new bikes featuring some new styling may buy it some growth.
Harley-Davidson has over $760 million in cash and equivalents on its balance sheet that it could also use to purchase some excitement. Over the years it has tried to buy its way into new markets, such as its acquisition of Buell and Agusta, but going smaller rather than sportier may be what's needed.
The middle-aged male who was the primary purchaser for its big bikes has dialed back his spending, and as even Harley attests, it wants and needs to attract new and younger riders to the sport.A few years back it was suggested that an off-road-bike maker such as ATK Motorcycles might make a good fit for Harley-Davidson. And with stagnant to falling sales, this might be the time for it to look at ATK or some similarly situated manufacturer.
Harleyhas the financial war chest to do so, and the road it's on now certainlyisn't doing it much good. With an industry in contraction and a major competitor taking significant bites out of its main sales channel, for Harley-Davidson to score a minor victory like its tiny sales bump won't do much to pin the needle in the red and cause growth to soar. It may need to take a more radical approach to turn its path around.
10 stocks we like better than Harley-DavidsonWhen investing geniuses David and Tom Gardner have a stock tip, it can pay to listen. After all, the newsletter they have run for over a decade, Motley Fool Stock Advisor, has tripled the market.*
David and Tom just revealed what they believe are the 10 best stocks for investors to buy right now... and Harley-Davidson wasn't one of them! That's right -- they think these 10 stocks are even better buys.
Click here to learn about these picks!
*Stock Advisor returns as of February 6, 2017
Rich Duprey has no position in any stocks mentioned. The Motley Fool owns shares of and recommends Polaris Industries. The Motley Fool has a disclosure policy.