Harley-Davidson forecasts drop in shipments this year, shares drop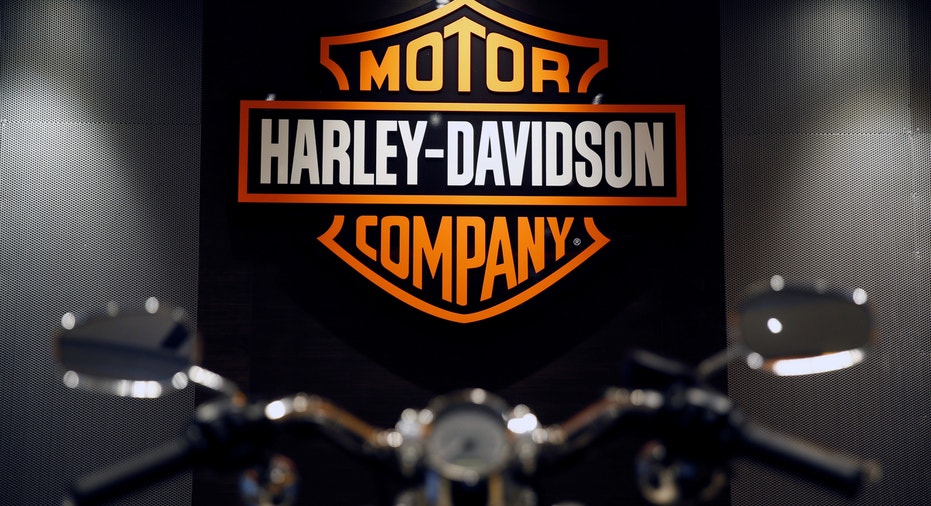 Jan 30 (Reuters) - Harley-Davidson Inc on Tuesday forecast that motorcycle shipments would drop this year and reported that they barely met the bottom of its 2017 target, sending its shares down sharply in premarket trading.
Shipments in 2017 were the lowest in six years. Worldwide retail motorcycle sales were down 6.7 percent last year from a year ago. In the United States, its biggest market, sales dropped 8.5 percent year on year.
The figures underscored Harley's challenges as its core customer base gets older and younger customers, more sensitive to pricing, remain lukewarm to its brand.
The Milwaukee-based company expects to ship 231,000 to 236,000 motorcycles this year after shipping 241,498 vehicles in 2017, versus its forecast of 241,000 to 246,000 units.
Amid its problems, Harley said it will consolidate its motorcycle assembly plant in Kansas City into the one in York, Pennsylvania, incurring a restructuring cost of $170 million to $200 million through 2019.
"The decision to consolidate our final assembly plants was made after very careful consideration of our manufacturing footprint and the appropriate capacity given the current business environment," said Chief Executive Officer Matt Levatich.
The company expects to save $65 million to $75 million annually after 2020, it said.
The company has chalked out a turnaround strategy, hoping to attract two million new riders in the next decade by introducing new models.
On Tuesday, Harley said it will invest "more aggressively" to develop electric motorcycle technology and was on target to launch its first electric motorcycle within 18 months.
Net income fell to $8.31 million, or 5 cents per share, in the fourth quarter, after taking a $53.1 million charge related to the new U.S. tax law and a $29.4 million charge for a voluntary product recall.
It earned $47.2 million, or 27 cents per share, a year earlier.
Revenue from motorcycles and related products rose to $1.05 billion from $933 million.
Adjusted earnings were 47 cents per share, while analysts, on average, expected 45 cents, according to Thomson Reuters I/B/E/S.
Harley shares fell to $52 in premarket trading from a close of $55.29 on Monday. (Editing by Jeffrey Benkoe)