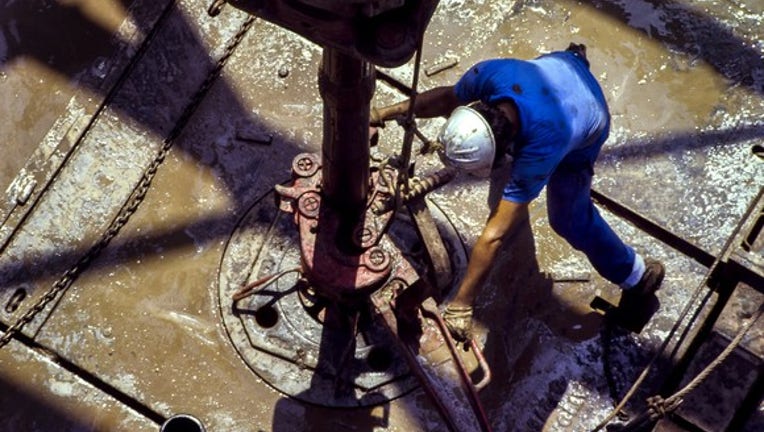 What happened
Shares of oil-services giant Halliburton (NYSE: HAL) declined 10% in March. The three newsworthy events for the stock's movement were the departure of its CFO, an operational update that warned of some higher than usual costs for the upcoming quarter, and news that two large competitors were forming a joint venture to take on Halliburton's supremacy in hydraulic fracturing.
Image source: Getty Images.
So what
The market rarely reacts well when something unexpected happens, and this past quarter we saw three unexpected things hit the stock all at once. On March 6, Halliburton announced that CFO Mark McCollum was resigning to take the CEO job at rival company Weatherford International (NYSE: WFT). McCollum had been in the CFO position since 2008, and had also been the lead of the integration team for Halliburton's attempt to buy Baker Hughes.
On March 24, Halliburton also held an operational update and conference call with analysts in which it disclosed that profits for the quarter were going to be slightly lower than previously expected. This wasn't necessarily bad news, though. As management explained, demand for its onshore shale drilling and completions equipment is high, and the company needs to get some of its idle equipment back into working shape. Getting this equipment online will lead to higher than expected costs for the quarter, and will have an impact on the bottom line.
For anyone concerned about the long-term investment thesis for Halliburton, this lower-than-expected quarter shouldn't change anything. The announcement that two of its largest competitors -- Weatherford and Schlumberger -- were forming a joint venture with their North American shale assets should be slightly concerning. Halliburton has long reigned supreme in North America with the largest market share for well stimulation and completions -- a necessary step for hydraulic fracturing. The announcement of its rivals' OneStim joint venture will be the first time that another company will have the size, scale, and unique offerings that could challenge Halliburton's offering.
Now what
Losing its CFO and having a lower-than-expected-quarter aren't issues that should keep an investor up at night. While losing key personnel to a rival isn't great, it is by no means a company killer. The thing that will be worth watching will be whether the OneStim venture can take market share from Halliburton. Halliburton's success is heavily tied to the North American market. If this joint venture can challenge this position, it could spell trouble for the company.
10 stocks we like better than HalliburtonWhen investing geniuses David and Tom Gardner have a stock tip, it can pay to listen. After all, the newsletter they have run for over a decade, Motley Fool Stock Advisor, has tripled the market.*
David and Tom just revealed what they believe are the 10 best stocks for investors to buy right now... and Halliburton wasn't one of them! That's right -- they think these 10 stocks are even better buys.
Click here to learn about these picks!
*Stock Advisor returns as of February 6, 2017
Tyler Crowe has no position in any stocks mentioned. The Motley Fool has no position in any of the stocks mentioned. The Motley Fool has a disclosure policy.