Halliburton Looks to Beef Up Business After Failed Deal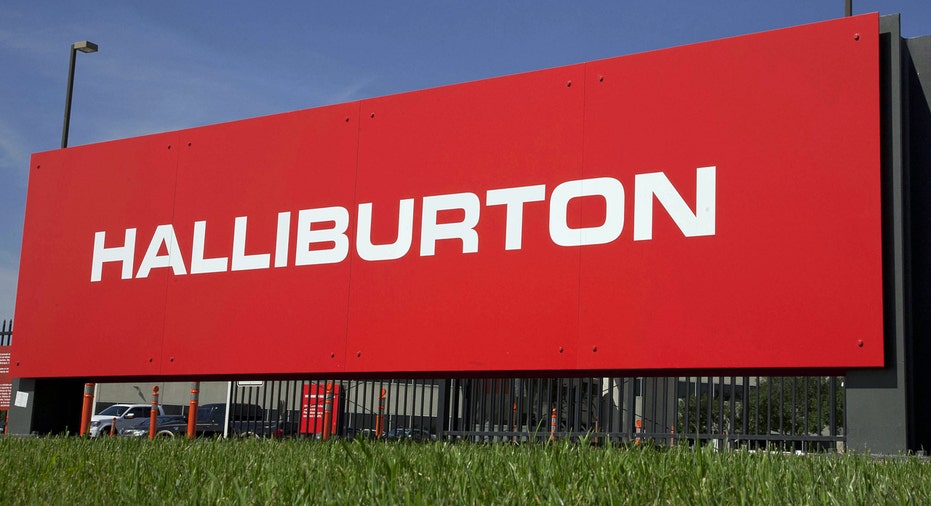 Halliburton Co said it would consider acquisitions to bolster its weaker businesses as the world's No. 2 oilfield services company looked to move on after abandoning a deal to buy smaller rival Baker Hughes.
The deal would have helped Halliburton better compete with market-leader Schlumberger <SLB.N> for the dwindling number of contracts from oil producers as crude prices stay stubbornly low.
While Halliburton is the market-leader in fracturing, cementing, and completion services, acquiring Baker Hughes would have boosted its artificial lift and production chemicals businesses, where the company is not dominant.
"We are going to invest in those product lines where we're a little bit weak, and we'll look at selective acquisitions to round them out," Halliburton Chief Executive Dave Lesar said on a post call with analysts. He did not elaborate.
During the 18-month period when Halliburton and Baker Hughes were trying to win regulators over to their merger, Schlumberger bought equipment maker Cameron International Corp to strengthen its drilling and production systems.
Seaport Global Securities analyst Kenneth Sill said it remained to be seen if the deal changed the competitive landscape.
"Halliburton has the best exposure in North American onshore completions, strongest pressure pumping in the world. So they are in great shape," Sill said.
Halliburton called off the Baker Hughes deal on Sunday after stiff opposition from U.S. and European antitrust regulators.
Lesar stressed on Tuesday that he believed the deal would have been pro-competitive, but said the continued drop in oil prices had eroded some of the expected cost advantages and made it difficult to get "adequate value" for proposed divestitures.
Still the abandoned deal has a silver lining for both companies in that they can now reduce costs that they were maintaining as a requirement for the deal.
Halliburton said it would reduce "structural costs" by about 25 percent, or $1 billion, on an annual run-rate basis by the end of 2016. Baker Hughes plans to cut annual costs by about $500 million.
The companies have been cutting costs to protect margins.
Net loss attributable to Halliburton widened to $2.41 billion in the first quarter from $643 million a year earlier, due to $2.77 billion in asset impairment and other charges.
Excluding charges, Halliburton's earnings of 7 cents per share beat analysts' estimates of 4 cents.
Halliburton's shares closed 3.8 percent lower, Baker Hughes was down 3.9 percent and Schlumberger fell 2.7 percent.