Halliburton Company: Technology Is the Key to Winning in the Downturn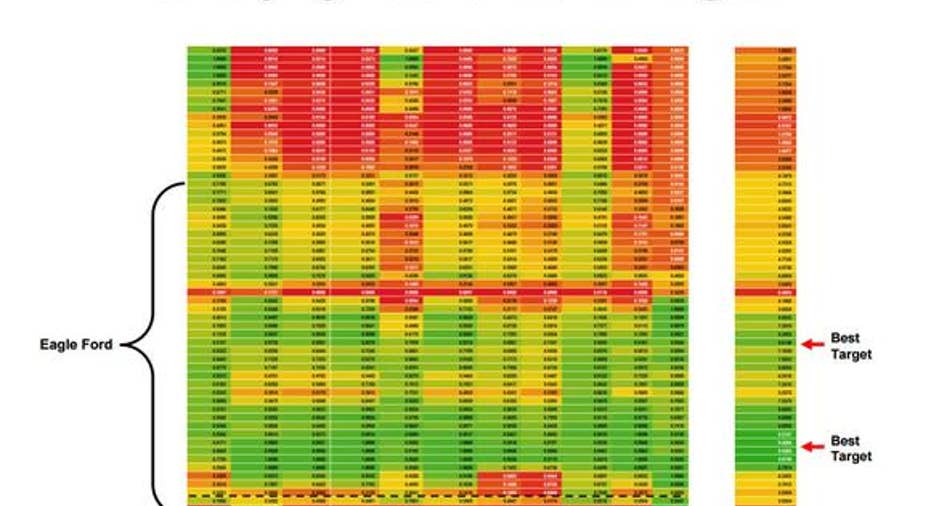 Exploration drilling earned the moniker "wildcat drilling" for two reasons: Often the only living creatures encountered by drillers would be wild cats and more often than not drillers didn't encounter much oil either. Today's oil industry, however, is much different, with the wildcat days of yesteryear long gone. It has been replaced with new drilling technology that makes it easier not just for explorers to find oil, but to tap the sweetest spot of the reservoir. On the bleeding edge of tech meets oil patch is Halliburton , which is finding technology to be the key to unlocking the most oil for a producer's money.
Using technology to find the best spots This was something company President Jeff Miller detailed on the company's most recent conference call. He said:
Miller notes that the company is attacking technology in two ways. First, it is investing in technology to improve the mechanical reliability of equipment, which will lower costs for producers because they won't have to waste time and money changing parts or fixing broken equipment. However, what's even more compelling is its investments to make better wells, which it is doing by enabling drillers to, in a sense, see deep within the earth so that they can drill wells into right into the best part of the reservoir target.
A real world example Well targeting, in particular, has helped producers such as EOG Resources to drill better wells during the downturn, thus earnings stronger drilling returns. EOG Resources uses this innovation to put together a heat map to identify its best horizontal targets before it starts drilling.
Source: EOG Resources Inc.
Instead of just drilling and hoping to find any oil, EOG Resources follows its map and drills to the exact depth where it expects to encounter the sweetest spots of hydrocarbon bearing rocks. By tapping the best spot, it can pull out more oil and gas per well, thus enabling it to vastly improve its drilling returns. In fact, when combined with service cost reductions and other innovations such as using more sand per well, EOG Resources' drilling returns are as good as, if not better, than the returns it was earning when oil was closer to triple digits.
Halliburton: The oil-field technology companyBecause drillers are finding so much success when employing technology to drill better wells, it's driving strong growth for Halliburton's technology offerings. Miller noted on the call that, "Adoption of DecisionSpace is up double digits from 2014, for example. And the usage of AccessFrac has grown more than 60% over the last year." That's helping to buoy the company's margins during the downturn, offsetting some of the weakness it's experiencing in its other products and services.
In addition to that, it's really setting Halliburton up to be the oil-field service company of choice because it has the tools to help oil companies drill better wells. That will not only suit the company nicely during the downturn because it will receive a steady diet of work, but it really positions the company to capture the bulk of the new work when conditions improve.
The article Halliburton Company: Technology Is the Key to Winning in the Downturn originally appeared on Fool.com.
Matt DiLallo has no position in any stocks mentioned. The Motley Fool owns shares of and recommends Halliburton. The Motley Fool owns shares of EOG Resources,. Try any of our Foolish newsletter services free for 30 days. We Fools may not all hold the same opinions, but we all believe that considering a diverse range of insights makes us better investors. The Motley Fool has a disclosure policy.
Copyright 1995 - 2015 The Motley Fool, LLC. All rights reserved. The Motley Fool has a disclosure policy.