Hain Celestial Group Inc. Stock Down (Another) 10% on (Another) Filing Delay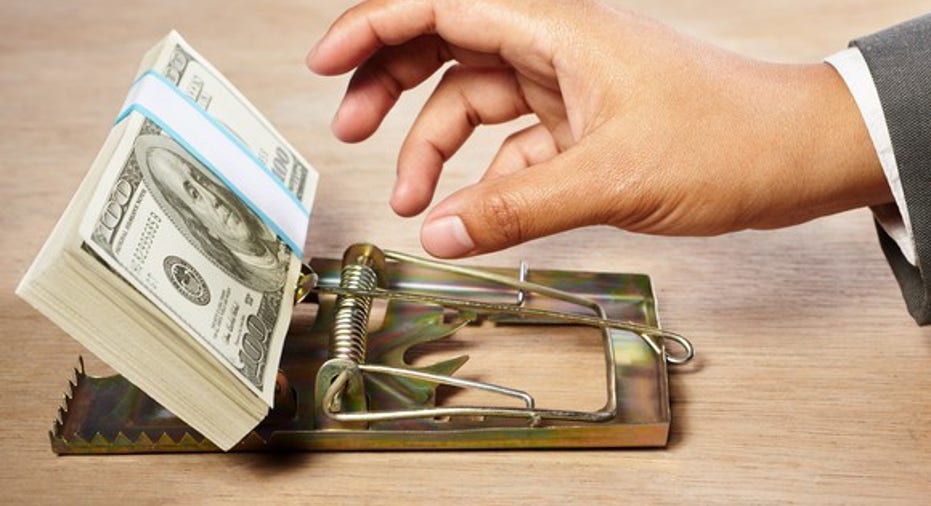 What happened
Shares of natural and organic packaged foods producerHain Celestial Group Inc.(NASDAQ: HAIN) are down 10.4% at 1:14 p.m. EST on Feb.13 following a late-Friday Securities and Exchange Commission filing. According to the filing, the company will not be reporting its quarterly report for the period ended Dec. 31, 2016. This marks the third consecutive quarter in which Hain has not filed financial or operating results with the SEC.
Image source: Getty Images.
So what
This all started back in August 2016, when Hain issued a press release saying that it was delaying the release of its fourth-quarter and fiscal year 2016 financial results. According to that release:
In November, the company issued another press release, saying that the audit committee on its board of directors had concludedan independent review of the specific concessions mentioned in the quote above and "found no evidence of intentional wrongdoing in connection with the Company's financial statements."However, this review was limited to just the transactions identified in the fourth quarter, and the company was still undergoing a review of its entire internal accounting and audit process at the time of this release.
Needless to say, the SEC filing, which was released after market close on a Friday, has investors spooked today -- and for good reason. The company had issued press releases in each of the two prior quarters and didn't take the same action this time, a yellow flag for many that its accounting controls may have been more seriously lacking than management has asserted.
This latest filing means that Hain will have not reported any financial or operating results since the end of March 2016 -- more than nine months without any updates to the market as to the state of its business.
The SEC has launched a formal investigation into the matter now, likely because the company has failed to report its financial results for so long, over what management asserted was simply a revenue recognition timing issue.
Now what
Frankly, there's a huge amount we just don't know with Hain right now. First is the revenue recognition issue. Management was steadfast that the total revenue it would get was not at risk -- just the timing of that revenue. But at the same time, nearly six months have passed since the company's first press release on the matter, meaning management has had more than six months to address the problem, correct it, and issue updated financials.
The fact that the company has still failed to report anything at all after this long could mean the company found bigger issues or that it unearthed other problems. Or it might mean nothing more than that management and the board are taking a methodical approach to implementing better controls and reporting mechanisms for the future.
Since we have no idea what Hain's financial and operating results have been since the end of March 2016, we don't know whether business has strengthened or deteriorated, and that is a new layer of risk.
Historically speaking, Hain has performed wonderfully, and its cash flow results have typically been very good. On paper, that allays some of the concerns about potential financial fudgery, but it doesn't eliminate them. And until the company gets its books in order and starts reporting the results, the risk of serious problems remains too big to ignore.
Is it a buy, sell, or a hold? Frankly, that boils down to how much you're willing to trust management and the board and how comfortable you are with losing capital if, in the end, what seemed like a minor accounting hiccup was a more serious problem.
10 stocks we like better than Hain CelestialWhen investing geniuses David and Tom Gardner have a stock tip, it can pay to listen. After all, the newsletter they have run for over a decade, Motley Fool Stock Advisor, has tripled the market.*
David and Tom just revealed what they believe are the 10 best stocks for investors to buy right now... and Hain Celestial wasn't one of them! That's right -- they think these 10 stocks are even better buys.
Click here to learn about these picks!
*Stock Advisor returns as of February 6, 2017
Jason Hall owns shares of Hain Celestial. The Motley Fool owns shares of and recommends Hain Celestial. The Motley Fool has a disclosure policy.