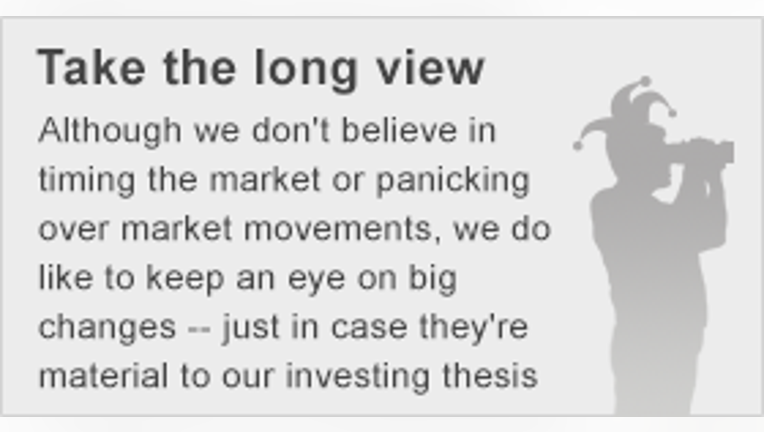 Image source: Pixabay.
What: Medical marijuana advocates are smiling today after GW Pharmaceuticals reported that its experimental treatment, Epidiolex, met its primary endpoint as a treatmentfor Dravet syndrome -- a severe form of epilepsy that presents in early childhood. The British drugmaker's shares jumped a whopping 130% in pre-market trading on heavy volume immediately after announcing the good news.
GW's management stated in its initial press release that Epidiolex led to a statistically significant reduction in convulsive seizures, compared with placebo (p=0.01), in its first pivotal late-stage study.
So what:Epidiolex is a marijuana-based medicine (cannabidiol).While such drugs have certainly grabbed headlines in the U.S. because they are believed to be "natural" and perhaps less costly to develop than synthetic compounds, the clinical data so far has painted a mixed picture in terms of their effectiveness. In brief, this pivotal-stage study is among the first to provide compelling evidence that marijuana-based medicines may indeed have an important role to play when it comes to treating devastating diseases such as Dravet syndrome, and perhaps many others.
Now what: GW Pharmaceuticals now plans on meeting with the FDA to discuss a potential regulatory filing for Epidiolex based on these positive late-stage data. In the interim, the company is waiting on the drug's other late-stage trials -- one forLennox-Gastaut syndrome and another for Dravet syndrome -- to wrap up.
While these pivotal-stage data are promising, investors need to understand that these results don't necessarily guarantee a regulatory approval in the U.S. After all, the FDA has little experience with marijuana-based medicines, making it particularly difficult to predict the types of regulatory pitfalls that may lie ahead forEpidiolex.
The article GW Pharmaceuticals' Marijuana-Based Drug Hits the Mark in Pivotal-Stage Study originally appeared on Fool.com.
George Budwell has no position in any stocks mentioned. The Motley Fool has no position in any of the stocks mentioned. Try any of our Foolish newsletter services free for 30 days. We Fools may not all hold the same opinions, but we all believe that considering a diverse range of insights makes us better investors. The Motley Fool has a disclosure policy.
Copyright 1995 - 2016 The Motley Fool, LLC. All rights reserved. The Motley Fool has a disclosure policy.