Groupon's Road to $5 Won't Be Easy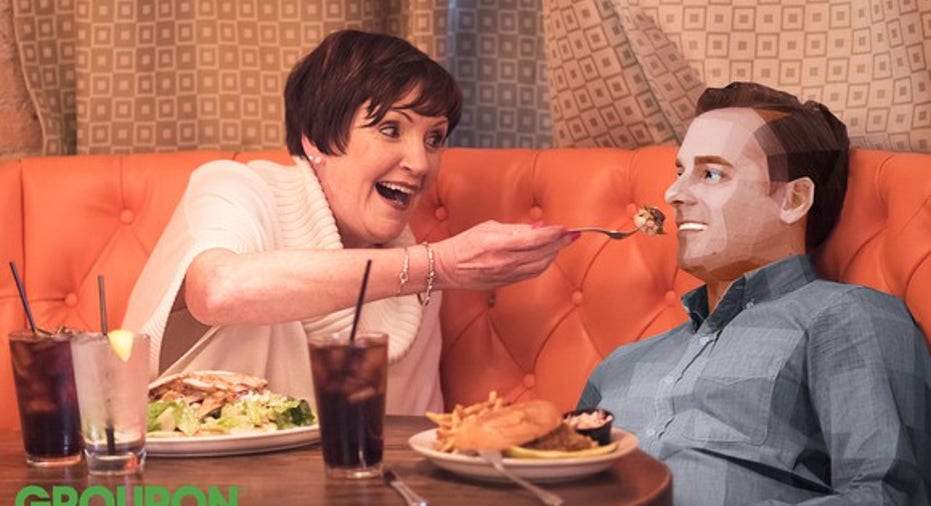 There's a fresh, optimistic take on Groupon : Maxim Group is initiating coverage of the leader in online daily deals with a bullish buy rating. Maxim is also slapping a target of $5 on the shares, a number that may seem low only if you didn't know that the stock closed at $3.25 yesterday. Maxim's price target suggests a healthy 54% of upside from here.
Groupon stock was trading north of $5 as recently as three months ago, but a rough quarter fueled an analyst downgrade. A pair of asset sales since the uninspiring late-April report have failed to restore investor confidence.
Discounting the discounter
RBC Capital Markets lowered its rating on Groupon last month a few days after a rough financial report, slashing its price target from $4 to $3 in the process. Gross billings for Groupon clocked in at $1.47 billion during the first quarter, 5% lower than a year earlier. A 5% gain in North America was more than offset by its crumbling business internationally, as unfavorable foreign currency fluctuations aren't helping its organically deteriorating operations in key overseas markets.
Groupon has been announcing layoffs and bowing out of some markets. It sold off Groupon Indonesia to Malaysia's fitness-sharing specialist KFit Holdings earlier this month. That followed the sale of its Breadcrumb point-of-sale platform last month to restaurant solutions provider Upserve. Groupon walked away with a minority stake in Upserve and KFit Holdings following the deals, and there's promise there if its former Groupon-owned businesses can turn things around under more focused leadership.
It's not all bad
There are reasons to be hopeful.Groupon may be unloading some of its side businesses, but that's only giving it more time to work on its flagship offering. Groupon recently introduced a national ad campaign, and it's the first time the group-buying site has done that since 2011.
It's also in a good place financially. Its actual recent numbers may not be great, but we're talking about a company with $688.5 billion in cash on its balance sheet -- that's a third of its market cap. Groupon has its challenges, but it also has the means to keep trying for a long time until it gets things right.
Groupon is targeting$2.75 billion to $3.05 billion in revenue for all of 2016. Its active user base is growing, now standing at an impressive 26.9 million active customers. There were roughly 700,000 active deals on its platform as of the end of its latest quarter. We're talking about significant numbers of customers and vendors that still lean on Groupon for deals and leads even if investors have seemingly moved on from the stock.
Groupon stock has gotten crushed in both 2014 and 2015. It was off to a good start in 2016 until its unflattering quarterly report. Most of the analyst moves in recent months have been negative, but now Maxim is here with a call that suggests plenty of upside.
Image source: Groupon.
The article Groupon's Road to $5 Won't Be Easy originally appeared on Fool.com.
Rick Munarriz has no position in any stocks mentioned. The Motley Fool has no position in any of the stocks mentioned. Try any of our Foolish newsletter services free for 30 days. We Fools may not all hold the same opinions, but we all believe that considering a diverse range of insights makes us better investors. The Motley Fool has a disclosure policy.
Copyright 1995 - 2016 The Motley Fool, LLC. All rights reserved. The Motley Fool has a disclosure policy.