Groupon Stock Has a Lot to Prove on Wednesday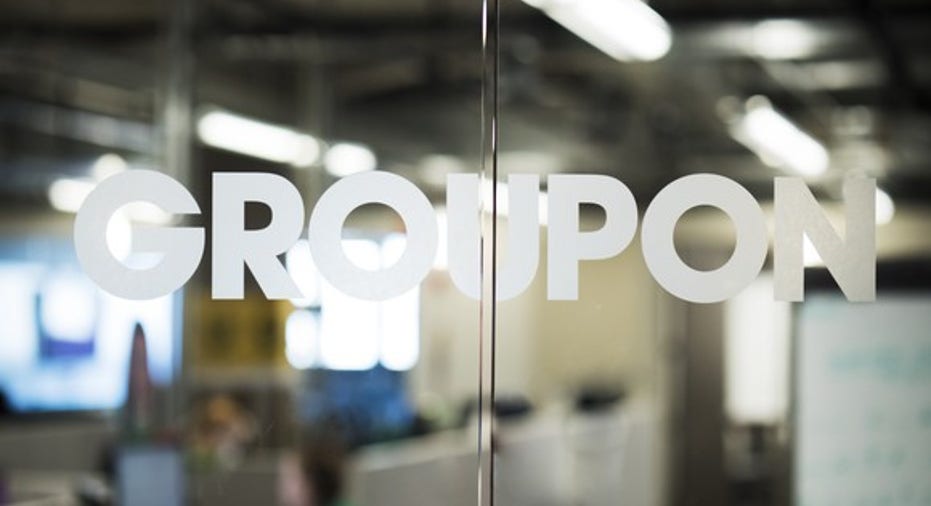 The market hasn't been kind to Groupon (NASDAQ: GRPN) investors over the years. You have to go back three years to find the last time that shares of the daily-deals leader weren't trading in the single digits, and every time that the stock starts to gain some bullish traction it seems to blow it.
The last few months have been particularly painful. Groupon stock is trading 32% lower since it posted disappointing financial results for the third quarter three months ago, something to keep in mind as the former dot-com darling steps up to report fourth-quarter numbers on Wednesday morning.
Wall Street isn't holding out for much. Analysts see revenue of $914.2 million for the fourth quarter, nearly flat with the $917.2 million it rang up a year earlier. They see a profit of $0.03 a share, just below the $0.04 a share it posted during the prior year's holiday quarter.
Stagnant top-line growth isn't a big deal at Groupon. It's a trend. Groupon's year-over-year revenue growth has clocked in between a decline of 2.5% and an increase of 3.8% throughout the past seven quarters, according to data from S&P Global Market Intelligence. It's a tight range, and one where the 0.3% dip that Wall Street pros are targeting fits right in.
Image source: Groupon.
Bouncing back
Groupon stock took a 19% hit the week it reported its unsettling third-quarter results three months ago. The flat showing was actually better than expected, and the company's near-term outlook didn't seem problematic. However, its decision to acquire Living Social -- its onetime fierce rival -- didn't sit well with investors.
Last quarter's big drop seemed like an overreaction. Groupon was able to snag LivingSocial on the cheap, and the transaction will add a million customers and $60 million in annual revenue to the company's arsenal. It's also not fair to paint Groupon's performance over the past two years as sluggish with a broad brush. The company has been bowing out of poorly performing international markets, and gross billings in North America actually rose 6% in the third quarter.
At least one analyst agrees that last quarter's sell-off was overdone. Piper Jaffray's Samuel Kemp put out a new note last month, arguing that the risk-reward profile here is compelling. Kemp feels that the market's ho-hum outlook offers an easy hurdle to clear. He is sticking to his bullish overweight rating, and his price target of $6.50 suggests a healthy 82% of upside from here.
The stock is likely to be a big mover on Wednesday. It wasn't just volatile after its third quarter. The stock plunged 18% after posting its first-quarter financials, climbing 10% the day it announced its second-quarter results. In short, we've seen double-digit percentage moves on Groupon's earnings news. Growth may be stagnant, but recent history tells us that the stock price -- likely to move either sharply higher or lower -- won't follow suit.
10 stocks we like better than GrouponWhen investing geniuses David and Tom Gardner have a stock tip, it can pay to listen. After all, the newsletter they have run for over a decade, Motley Fool Stock Advisor, has tripled the market.*
David and Tom just revealed what they believe are the 10 best stocks for investors to buy right now... and Groupon wasn't one of them! That's right -- they think these 10 stocks are even better buys.
Click here to learn about these picks!
*Stock Advisor returns as of February 6, 2017
Rick Munarriz has no position in any stocks mentioned. The Motley Fool has no position in any of the stocks mentioned. The Motley Fool has a disclosure policy.