Groupon May Tap Goldman, Morgan Stanley for IPO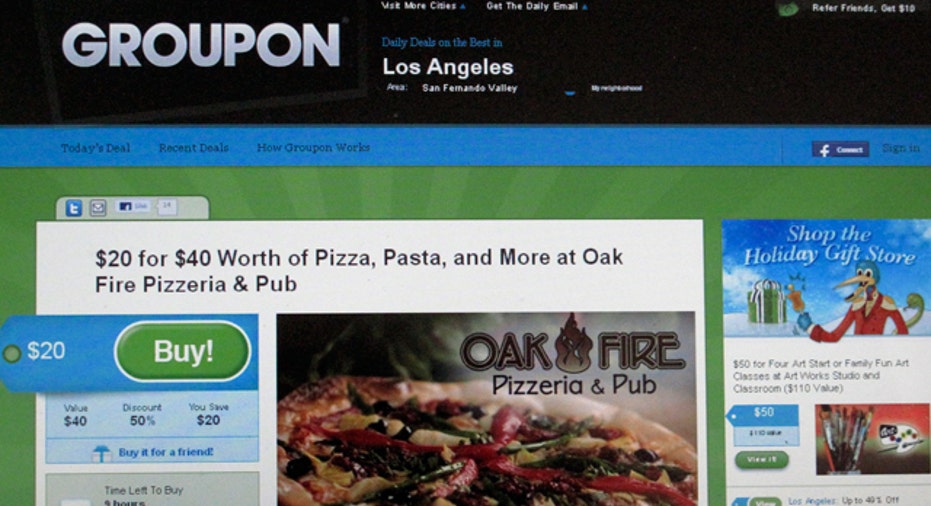 Groupon is eyeing Goldman Sachs (NYSE:GS) and Morgan Stanley (NYSE:MS) to serve as underwriters for the local deals site's planned initial public offering.
The company, which turned down a $6 billion takeover bid from Google (NASDAQ:GOOG) late last year, has reportedly envisioned an IPO between $15 billion and $25 billion, though the latest report by the Wall Street Journal pegs the high range at only $20 billion.
The IPO will likely take place in the third quarter, according to the sources. Groupon has yet to decide how much it plans to raise from the initial offering of its stock to investors, though some have said it could be as high as $1 billion.
Only two-and-a-half years old, the coupon site's targeted IPO highlights its confidence that it will be able to maintain its stronghold on the market, though it may be dismayed to find skeptical investors that are closely watching rising competition from rivals such as LivingSocial.
JPMorgan Chase (NYSE:JPM) may take on one of the co-manager roles for the IPO, according to the Journal, citing people familiar with the matter. At least two other banks are reportedly vying for a spot in the deal.
The company, which employs about 6,000 global workers, sells discounted goods and services to more than 60 million subscribers in some 500 local markets. The company blasts out daily emails and features deals on its website and mobile apps.