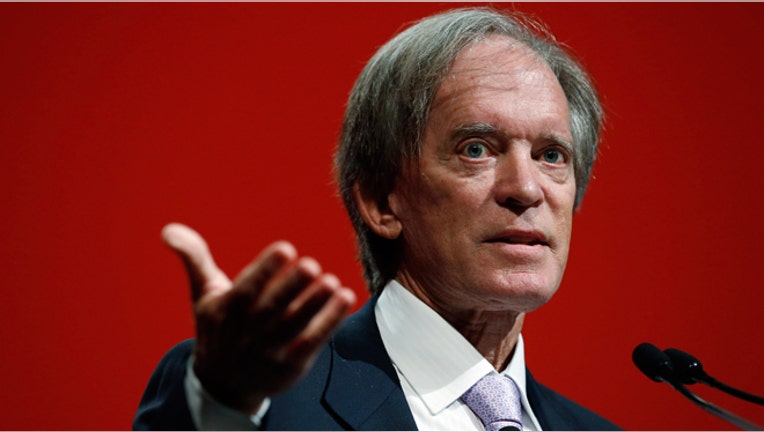 Bill Gross, in his first conference call and webcast since his shock departure from Pimco, told existing and potential clients on Thursday that there will be more flexibility in running less money at Janus Capital Group (NYSE:JNS).
"I want to return to a simpler role, completely focused on markets, investment performance and serving my clients," Gross said. "It seems like a good time to turn away from the complexity of helping to run a huge firm."
Gross, one of the bond market's most renowned investors, quit Pacific Investment Management Co for distant rival Janus on Sept. 26. He was expected to be fired the next day from the firm he helped launch more than four decades ago and built into a $2 trillion investment powerhouse, according to two sources familiar with the matter.
"I think in terms of Janus Capital, like any successful marriage, we sort of chose each other," Gross said to Janus Chief Executive Officer Dick Weil, who conducted the 30-minute discussion.
Gross's Janus Global Unconstrained Bond Fund attracted $66.42 million in net inflows in September, increasing its assets more than six-fold last month when Janus announced he was joining the Denver-based firm.
Total net assets in the fund, which Gross took over earlier this week, rose to roughly $79 million at the end of September, a jump from $12.86 million at the end of August.
Gross was reflective about his management of the Pimco Total Return Fund, the world's largest bond fund, which at its peak in April 2013 had nearly $293 billion in assets.
"Well, I speak from inexperience, but I would surmise that the biggest difference would be the flexibility in the smaller size," Gross told Weil. "There's no doubt that hundreds of billions in terms of a portfolio limits flexibility."
Since his departure, Pimco has seen heavy outflows, with $23.5 billion leaving the flagship Total Return Fund that Gross managed in September alone.
"It is, from the standpoint of human nature, better to grow than not to grow, and so you're hopeful, I'm hopeful that Janus Capital will grow," Gross said. "But it's at a size now that, certainly relative to my past, makes for a much more effective ability to put together a portfolio and to change it as circumstances change."
Gross, who had a minor procedure on his face and was seen with a bandage below his right eye, said: "It has been a rough few weeks, it's going to be a better few months and few years going forward."
(Additional reporting by Sam Forgione; Editing by Chizu Nomiyama and Andre Grenon)