Greek unions call general strike, ferry crews extend walkout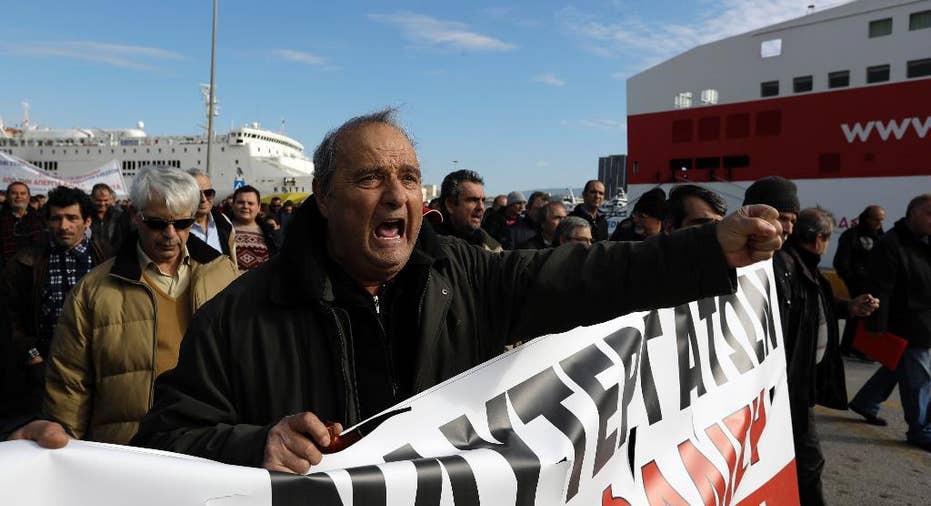 Greece's biggest labor unions have called a general strike for Thursday, to protest further tax hikes and labor reforms demanded by the country's bailout creditors.
Ferry crews have also extended for another two days a four-day walkout over planned tax hikes and pension cuts, which had been due to expire early Tuesday.
The protest has disrupted life on Greece's islands, which import key goods from the mainland, and are not all served by air.
On Thursday, umbrella unions representing public- and private-sector workers are holding a 24-hour nationwide strike against feared new income cuts, tax hikes and civil service firings.
Greece has implemented waves of spending cuts, tax hikes and reforms at the behest of its bailout creditors since 2010. In exchange, the country received vital rescue loans.