Greek railway workers, taxi drivers stage strikes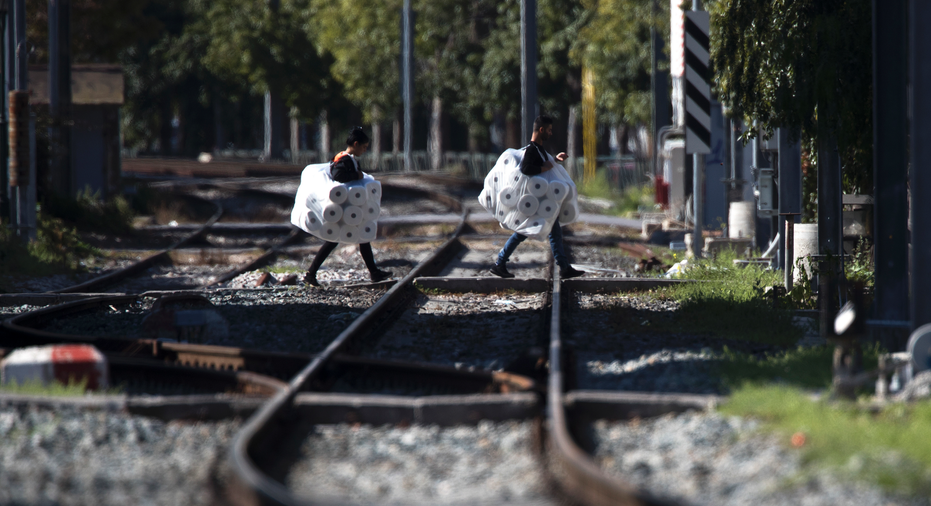 Greek train routes were suspended for the day Tuesday as railway workers staged a 24-hour strike to protest the privatization of the rolling stock maintenance company and a lack of staff.
The strike also affected the section of the Athens metro serving the capital city's international airport.
As part of Greece's international bailout, successive governments have committed themselves to an ambitious privatization program.
Separately, taxi drivers walked off the job for nine hours to protest the ride-sharing service Uber, which they claim has been tacitly supported by Greece's bailout creditors.
The powerful greater Athens taxi association, SATA, said creditors had prevented ministers from cracking down on the platform, which they accuse of "siphoning work away" from license-holding professionals. Last year the association unsuccessfully lobbied for stricter operating limits on popular app-based taxi-ordering services.
Taxi drivers held a protest outside the finance ministry in central Athens, at one point attacking a passing car they believed to be with Uber, as well as a passing taxi which appeared to be working despite the strike. No injuries were reported.