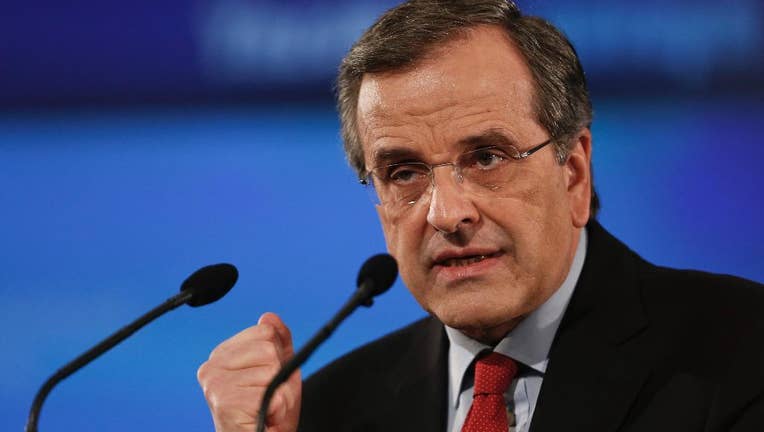 With less than two weeks to the general election, Greece's financial markets are steadying — a sign investors are a little less concerned over the country's possible exit from the euro.
That's evident in the interest rate being charged on Greece's benchmark bond. By midafternoon Monday, the yield on the 10-year bond was down 0.66 percentage point at 9.32 percent. Greek shares were also buoyant, with the main Athens index up 3.4 percent.
Despite Monday's rallies, Greece's bonds and shares are way down on levels seen before the election was called at the end of 2014.
Polls indicate the Jan. 25 election will see the anti-bailout Syriza party come first ahead of conservative prime minister Antonis Samaras' New Democracy. Syriza would probably need to form a coalition to govern.