Graham Holdings Gets a Profit Boost From Kaplan Unit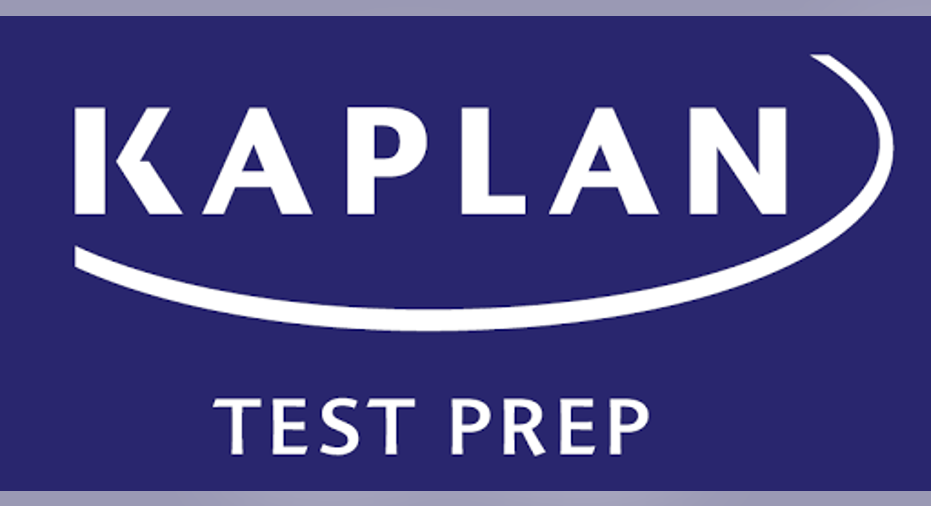 Image: Graham Holdings' Kaplan unit.
Transformative events can be hard for investors to get used to, and Graham Holdings looks nothing like it did for most of its history under its former Washington Post Company name. Coming into Wednesday's first-quarter financial report, Graham Holdings investors were closely watching the status of the conglomerate's various businesses, including television broadcasting and the key Kaplan educational unit. Graham's results looked a lot better than those for last year's first quarter, largely because of a big profit turnaround for Kaplan. Nevertheless, the company still has some questions to answer. Let's look more closely at how Graham Holdings did and whether it can generate positive momentum for its future.
Graham Holdings makes the most of tough conditionsGraham's first-quarter numbers weren't as depressing as some of its results from past quarters. Revenue once again fell, but it was only down 7% to $601.7 million, which was a less dramatic pace of decline than it has seen recently. Adjusted income from continuing operations rose nearly sixfold to $28.2 million, and that worked out to adjusted earnings of $4.92 per share, up from just $0.84 per share in the year-ago quarter.
A closer look at Graham's numbers shows plenty of extraordinary items. Gains of $18.9 million stemmed from a business sale, and $1.8 million in gains came from selling marketable securities. Foreign currency losses of $5.4 million offset some of those gains.
What was interesting about Graham's segment results was that while the revenue figures from the various businesses were consistently downbeat, operating income figures were widely disparate. The key Education division saw sales drop 20%, but operating results included income of $14.5 million, reversing a larger loss in the year-ago quarter. Within that segment, the Kaplan higher education business suffered a 30% revenue decline, but operating income soared to $21.3 million, compared to less than $600,000 in 2015's first quarter. Test preparation, Kaplan International, and Kaplan Corporate all saw sales fall, but losses narrowed at the test prep and corporate segments, offsetting declines in the international division.
Meanwhile, television broadcasting posted solid performance overall. Sales jumped 10% to $92 million, and operating income was up 7%. Higher retransmission revenues and stronger sales of political advertising helped push the top line higher, and the division was able to spend more on digital initiatives and higher network fees while still boosting segment profits.
Finally, the Other Businesses segment posted operating revenues of $56.7 million. The unit includes electrical workspace solutions manufacturer Dekko, as well as providers of home health and hospice services, a social-media marketing platform company, and companies focused on online website and print magazine publishing.
Can Graham Holdings stay focused?Most of the attention that Graham Holdings gets goes toward its Kaplan unit. Since 2012, the higher education unit has closed campuses, consolidated its remaining facilities, and cut back on its worker count. The result has been ongoing contraction for the business. In the first quarter, campus sales and closings combined with average enrollment declines at Kaplan University hit the segment's revenue. New student enrollments at Kaplan University fell by more than a third, and total student counts were down by nearly a fifth from a year ago. More than half of all students attending the university are working toward bachelor's degrees, which represents a shift away from associate's degrees for the school.
Meanwhile, test-preparation enrollment fell 14%, but the company was able to charge more for its services, thereby offsetting some of the revenue decline. For the international division, fewer students enrolled in English-language programs, although stronger demand in higher education in Singapore and Australia helped offset some of those declines. The acquisition of London-based education specialist Mander Portman Woodward and educational accounting-study publisher Osborne Books has the potential to boost long-term growth.
Graham Holdings' stock hasn't made big moves lately, and the company's latest results aren't likely to spur a major move. Until the state of the Kaplan segment becomes clearer, investors are likely to wait and see whether the company can clarify its strategic vision and start producing more predictable flows of income that shareholders can rely on in the future.
The article Graham Holdings Gets a Profit Boost From Kaplan Unit originally appeared on Fool.com.
Dan Caplinger has no position in any stocks mentioned. The Motley Fool owns shares of and recommends Graham Holdings. Try any of our Foolish newsletter services free for 30 days. We Fools may not all hold the same opinions, but we all believe that considering a diverse range of insights makes us better investors. The Motley Fool has a disclosure policy.
Copyright 1995 - 2016 The Motley Fool, LLC. All rights reserved. The Motley Fool has a disclosure policy.