GoPro Stock Deserves Today's Analyst Downgrades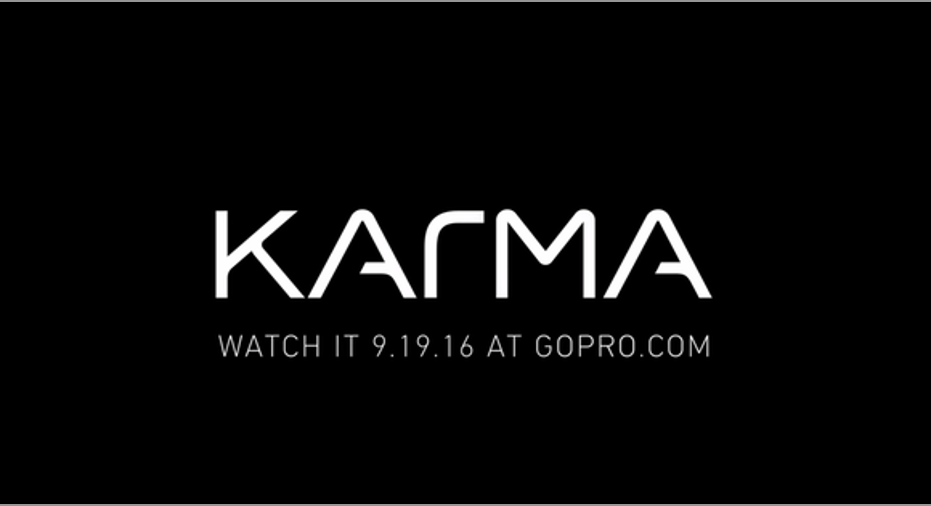 Image source: GoPro.
Karma cuts both ways atGoPro(NASDAQ: GPRO), and now analysts are souring yet again on the wearable cameras leader after an embarrassing recall of its first and oft-delayed drone. GoPro's announcement that it's recalling all 2,500 Karma in the wild after a small number of them lost power while in operation is a punch to the gut, but some Wall Street pros don't mind kicking a former market darling while it's down.
Let's go over some of the problematic analyst notes trickling in on Wednesday morning following the recall news that broke after Tuesday's market close.
Wedbush analyst Nick McKay lowered his rating on the stock from outperform to neutral, slashing his price target from $12 to $9. McKay sees this as GoPro's latest blunder in a year where it has already taken plenty of missteps.
Raymond James analyst Tavis McCourt went from outperform to market perform. He is worried about consumer perceptions when it comes to GoPro's brand. It's been a year and change of miscues by GoPro in terms of product management and its ability to diversify its product portfolio. He's concerned about GoPro's potential upside and growth sustainability as we look out beyond the holiday quarter.
Dougherty downgraded the stock, going from neutral to sell. Karma's recall may have triggered the downgrade, but there are also concerns hear about the stock's valuation and weak initial demand for GoPro's flagship Hero5 camera that will now have to do a lot of the heavy lifting this holiday shopping season. Dougherty is lowering its price goal to $6.
Piper Jaffray analyst Erinn Murphy isn't downgrading the stock, but that's because she was already perched on an "I told you so" underweight rating. She spoke to GoPro after Tuesday afternoon's recall announcement, concluding that safety issues were the primary concern here. Murphy fears that there's a possibility that the issue won't be rectified in time for Karma to participate in the telltale holiday shopping season. She has a $9 price target on the shares.
Up in the air -- or not
First impressions matter, even when you get a second chance. GoPro's drone was supposed to have hit the market during the first half of the year. When Karma's debut was pushed out to the second half of the year, the sole consolation is that this would give the camera maker time to get it right. It didn't get it right.
There is no silver lining in the admission that it will be just 2,500 units being recalled. It only hammers home the realization that Karma isn't selling well and that the production issues are quite real. Karma's failing to fly won't kill the popularity of its Hero wearable cameras, but you don't recover from something like this in the drone space.
Karma's stiff sticker price of $799 requires pre-purchase research, and GoPro is essentially handing over its potential buyers to DJI and other market of high-end drones with this flub. A drone with a fear of flying is a device that could be destroyed at best and a safety risk to those on the ground at worst.
There will be more heavy lifting on Hero5's part this quarter. After four straight quarters of year-over-year revenue declines of at least 30%, the new quarter will still be a period of long overdue growth. However, with concerns that wearable cameras will continue to fade in popularity as smartphone cameras get better and more durable, it's going to be that much harder for GoPro to diversify its business.
GoPro has all of its eggs in the same wearable camera basket now. Let's hope it's not a Karma drone flying that basket.
10 stocks we like better than GoPro When investing geniuses David and Tom Gardner have a stock tip, it can pay to listen. After all, the newsletter they have run for over a decade, Motley Fool Stock Advisor, has tripled the market.*
David and Tom just revealed what they believe are the ten best stocks for investors to buy right now... and GoPro wasn't one of them! That's right -- they think these 10 stocks are even better buys.
Click here to learn about these picks!
*Stock Advisor returns as of November 7, 2016
Rick Munarriz has no position in any stocks mentioned. The Motley Fool owns shares of and recommends GoPro. The Motley Fool has the following options: short January 2019 $12 calls on GoPro and long January 2019 $12 puts on GoPro. Try any of our Foolish newsletter services free for 30 days. We Fools may not all hold the same opinions, but we all believe that considering a diverse range of insights makes us better investors. The Motley Fool has a disclosure policy.