GoPro May Still Be In For Its Biggest Quarter Ever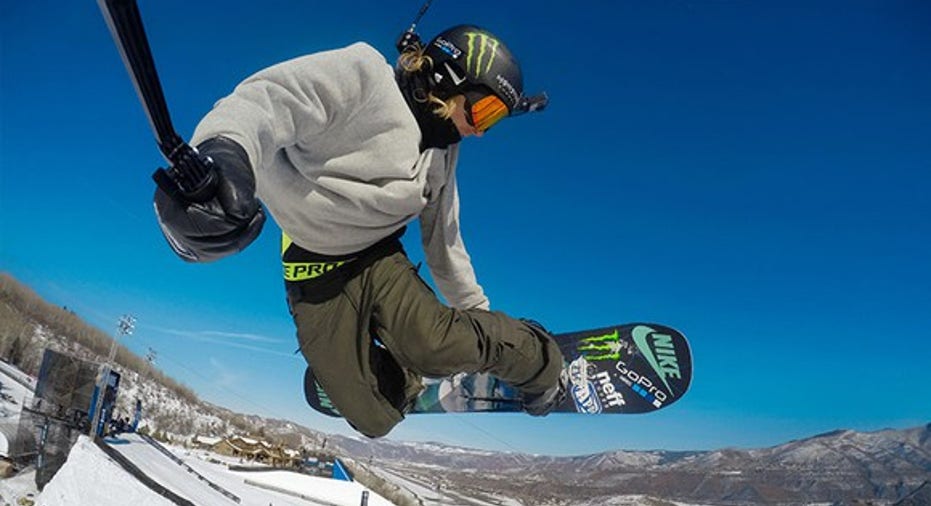 The headlines about GoPro (NASDAQ: GPRO) over the last week have been all about the company's surprisingly weak third quarter and the delay in production of the Hero 5 camera and Karma drone. What's being lost in the shuffle is that GoPro's management projected fourth-quarter revenue that could be the highest the company has ever seen.
Guidance is for $625 million in revenue, plus or minus $25 million, which would top the best quarterly result of $633 million in Q4 2014. This could show that demand for the company's products remains, even if it doesn't mean GoPro's profitability will return anytime soon.
Image source: GoPro.
How this could be GoPro's best quarter ever
When GoPro struggled in late 2015, the problems were threefold: The product line had become too complex with six different cameras. The offerings weren't compelling or priced competitively, leading to writedowns. And the company built way too much inventory heading into the holidays.
This year, GoPro has simplified the product line, lowered prices, and made products people want. But instead of having too much inventory, it doesn't have enough. Management said that channel inventory (which is held by distributors and retailers) fell 70% last quarter, but production issues have caused a delayed ramp-up in the Hero 5 line of cameras, leading to a delay in filling the channel with inventory.
This is a double-edged sword for GoPro. On one hand, having more demand than it can meet will mean revenue could hit $625 million as GoPro fills the channels and demand for products ramps up. And the company can reach a record level without overbuilding inventory. On the other hand, lost sales from a lack of inventory this holiday season may be lost forever.
Adding to the sales opportunity is the launch of the Karma drone, which is supposedly seeing strong demand but has already seen ship dates pushed back by a month -- from Oct. 23 to Nov. 28. GoPro is going to sell the Karma directly to customers, but it'll also be filling the retail channel with inventory that immediately is recorded as sales. Filling these channels will result in a bump in sales, which will help drive revenue toward record levels.
What's changed in the last two years
On the top line, GoPro may be headed for its best quarter yet, and 2017 is expected to see double-digit growth. But management says GoPro will still record a GAAP net loss in 2017, even as the business turns a corner.
The biggest reason is that GoPro is spending a lot more on operating expenses like research and development. Adding the Karma to the lineup was an expensive endeavor, and products like 360 video devices are eating up resources as well. GoPro may be in a much-better position than it was a year ago because it doesn't have an inventory glut and it's making products people want, but it may not see much improvement on the bottom line.
As for GoPro's stock, the uncertainty continues. Having more demand than you can fill is a much-better problem than having inventory customers don't want to buy (see GoPro's 2015), but the company still needs growth to generate profits. And growth may not be coming as quickly as investors want to see in the action-camera market.
10 stocks we like better than GoPro When investing geniuses David and Tom Gardner have a stock tip, it can pay to listen. After all, the newsletter they have run for over a decade, Motley Fool Stock Advisor, has tripled the market.*
David and Tom just revealed what they believe are the ten best stocks for investors to buy right now and GoPro wasn't one of them! That's right -- they think these 10 stocks are even better buys.
Click here to learn about these picks!
*Stock Advisor returns as of November 7, 2016
Travis Hoium owns shares of GoPro. The Motley Fool owns shares of and recommends GoPro. The Motley Fool has the following options: short January 2019 $12 calls on GoPro and long January 2019 $12 puts on GoPro. Try any of our Foolish newsletter services free for 30 days. We Fools may not all hold the same opinions, but we all believe that considering a diverse range of insights makes us better investors. The Motley Fool has a disclosure policy.