GoPro is Ready to Re-Launch Karma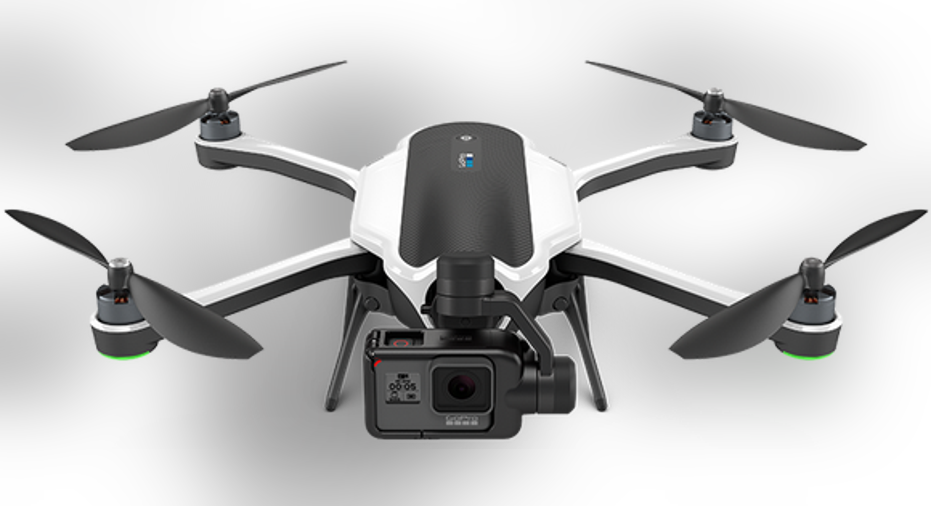 Fasten your seatbelts, GoPro (NASDAQ: GPRO) investors, because the company's drone aspirations are ready for liftoff. Again.
GoPro's Karma drone is set to relaunch in 2017. Image source: GoPro Inc.
On Wednesday evening, GoPro issued a press releasetitled "CES 2017: GoPro Showcases The World's Most Versatile Mobile Storytelling Solution."
That's a colorful way to say GoPro will use CES to demonstrate its new GoPro Plus subscription service, Quik Key card reader, Karma Grip stabilizer, its auto-uploading GPS-enabled HERO5 cameras,and its new Karma quadcopter.
But arguably the most significant detail in that press release is highlighted in a subhead near the bottom, stating "Karma will relaunch in 2017."
The sound of silence
For perspective, GoPro first unveiled Karma at a press event last September, then made the innovative new drone available on store shelves starting Oct. 23, 2016.
But less than three weeks later, GoProrecalled all 2,500 Karma dronessold since that initial launch -- a small but devastating blow to the company as it worked to enter a new multi-billion dollar market ahead of the lucrative 2016 holiday season. To blame, according to GoPro at the time, were a "very small number" of reported incidents of unexplained power failure during operation.
And because GoPro hadn't identified the cause of those power failures, it opted to withdraw Karma from the market completely rather than issuing functional replacement units. What's more, GoPro not only issued full refunds to those early buyers of the new drone, but also gave each one of them a free HERO5 camera as penance for its early misstep.
Little did GoPro investors know at the time, but that also meant Karma would completely miss the 2016 holiday shopping season as GoPro investigated the issue. And much to the market's chagrin, the company had remained radio silent on Karma's status until now.
Better late than never?
According to GoPro's press release yesterday, Karma's power failures were caused by "a mechanical issue related to securing the drone's battery."
That seems fair enough. While GoPro has more than a decade of experience designing and manufacturing its namesake action cameras, it doesn't take a rocket scientist to realize shipping a flying robot is an entirely different challenge. And however disappointing, it's hard to blame GoPro for taking its time in making this right. It's also not entirely shocking that this young company might suffer such a misstep as it ambitiously expands the scope of its business.
Now, however, GoPro says it's "completing its testing, and in early February will provide more detail for the global relaunch of Karma in 2017."
As such, it seems GoPro will likely time the Karma relaunch announcement to coincide with its fourth-quarter 2016 earnings report early next month. Whether that's a good thing remains to be seen, as -- absent any financial contribution from Karma and following the recent closure of its fledgling entertainment division -- those results will be almost entirely dependent on the early success of GoPro's HERO5 cameras.
In any case, with Karma set to take flight once again, GoPro's longer-term ambitions appear to be back on track. Now, the only thing missing for investors is a share price that might follow suit.
10 stocks we like better than GoPro When investing geniuses David and Tom Gardner have a stock tip, it can pay to listen. After all, the newsletter they have run for over a decade, Motley Fool Stock Advisor, has tripled the market.*
David and Tom just revealed what they believe are the 10 best stocks for investors to buy right now... and GoPro wasn't one of them! That's right -- they think these 10 stocks are even better buys.
Click here to learn about these picks!
*Stock Advisor returns as of January 4, 2017
Steve Symington has no position in any stocks mentioned. The Motley Fool owns shares of and recommends GoPro. The Motley Fool has the following options: short January 2019 $12 calls on GoPro and long January 2019 $12 puts on GoPro. The Motley Fool has a disclosure policy.