GoPro Inc. Drops and Mattel Inc. Jumps as Stocks Rebound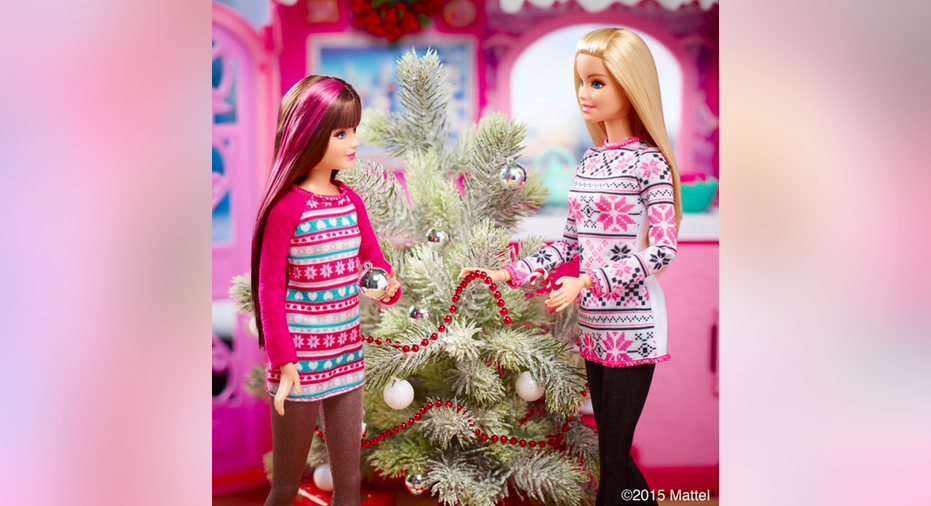 After dropping by as much as 0.9%, stocks closed out the session on a high note. The S&P 500 gained 0.5% on the day and the Dow Jones Industrial Averageadded 0.6%:
Individual stocks on the move today included action camera device maker, GoPro and Mattel , the owner of iconic toy brands such as Barbie and Hot Wheels.
Another downgrade for GoPro GoPro's stock lost 10% today on heavy trading volume, adding to huge losses for shareholders this year. Despite a jump last week, the stock is sitting at 50% below where it was one month ago -- and is down 74%, year-to-date.
Image source: GoPro.
Today's drop was driven by a Wall Street downgrade, this time from Morgan Stanleyanalyst James Faucette, who cut his price target on the stock to $12 per share from $23 per share. Faucette's channel research hasn't painted a bright picture for GoPro's holiday results. "Almost all retailers we have spoken with are seeing declines in sales, waning interest in the category, and product availability mix shifting to lower price points," he said in an investor note.
Last quarter, GroPro underperformed management's expectations for the first time since its IPO. Executives attributed the slip to poor execution around the launch of the HERO4 Session. That device was priced too high at release, and wasn't sufficiently supported with marketing and advertising, CEO Nicholas Woodman said in an October conference call.
The stock's collapse since that time has reflected growing conviction among investors that GoPro lacks pricing power on its action camera devices and will therefore need to slash prices to clear out its holiday inventory. The consensus estimate of Wall Street pros has the company earning $0.38 per share, down sharply from the $0.91 per share they were targeting just three months ago.
Growing faith in Mattel's turnaround planMattel's 3% gain was enough to make it one of the best-performing stocks in the S&P 500, and it added to what's become a great fall season for shareholders: The stock is up 35% since touching its 52-week low in early October.
The jump today reflected growing investor optimism in new CEO Christopher Sinclair's turnaround plan. BMO Capital upgraded the stock to an equivalent of a "buy" rating while raising its price target from $25 per share to $33 per share or 27% above Friday's closing price. "We think new management can facilitate needed changes in culture, product development, and partner relationships and will be supported by a strong toy market, demographics, and toy fashion cycles," the investment firm said in a note to clients.
Image source: Mattel.
Mattel showed early signs of that progress last quarter, as costs fell, and as the Fischer Price and Hot Wheels brands found improving traction at retailers. Meanwhile, Barbie sales appear to have stabilized. After sinking by 6% in 2014, revenue from the iconic doll brand is slightly higher through the first three quarters of the year.
Sure, the company has significant challenges ahead, including replacing lost revenue from its expired licensing deal for the Disney Princess toy line (rival Hasbro won that chunk of business last year). But for long-term investors who believe Mattel is up to the task, Mattel's stock and its juicy 5.6% dividend yield could represent a bargain at around 20 times next year's projected earnings.
The article GoPro Inc. Drops and Mattel Inc. Jumps as Stocks Rebound originally appeared on Fool.com.
Demitrios Kalogeropoulos owns shares of Hasbro and Walt Disney. The Motley Fool owns shares of and recommends GoPro, Hasbro, and Walt Disney. Try any of our Foolish newsletter services free for 30 days. We Fools may not all hold the same opinions, but we all believe that considering a diverse range of insights makes us better investors. The Motley Fool has a disclosure policy.
Copyright 1995 - 2015 The Motley Fool, LLC. All rights reserved. The Motley Fool has a disclosure policy.