GOP lawmakers vow quick action to enact new health care law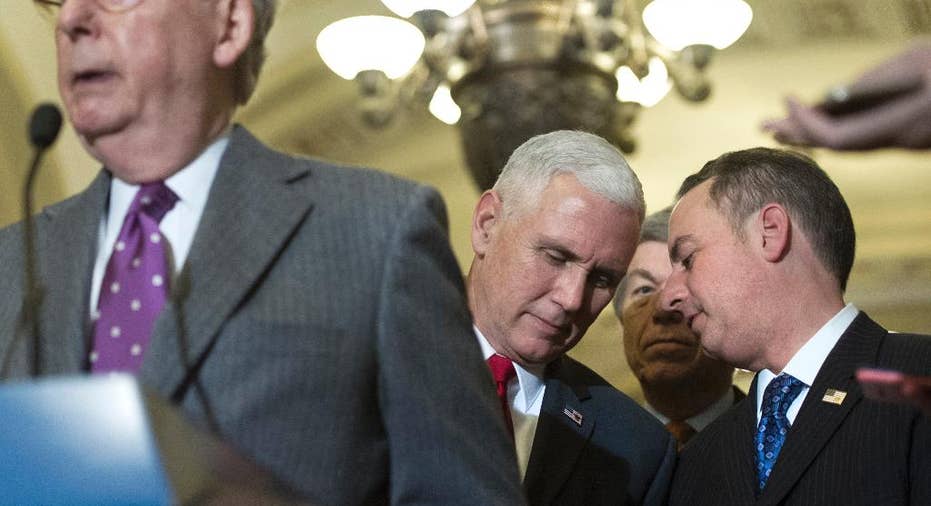 Top Republicans said Sunday they'll move quickly to enact a new health care law, but they won't say how long that might take or what might replace President Barack Obama's version.
Questions surrounding the future GOP plan have unnerved key parts of the health care industry, including hospitals and insurers that have warned Congress against uncertainty.
"We will be replacing it rapidly after repealing it," said Senate Majority Leader Mitch McConnell, R-Ky. He declined to provide a more specific timeline.
The 2010 health law, which passed without Republican votes, became a lightning rod in U.S. politics. President-elect Donald Trump campaigned on a promise to repeal it. Congressional Republicans are in agreement it should be replaced. But they're at odds over how to do it, particularly over how to pay for popular provisions, including coverage for pre-existing conditions and the ability for parents to keep children on their plans until age 26.
A key GOP focus has been to do away with the individual mandate requirement that all Americans have insurance or pay a fine. But absent that requirement, insurers have warned it's not financially viable to force them to accept people with existing medical problems.
Another concern for some GOP lawmakers is scrapping a law that's covered 20 million people without offering them an alternative.
GOP Sen. Rand Paul of Kentucky tweeted late Friday that he spoke with Trump and that the president-elect "fully supports" a repeal only when there's a viable substitute.
McConnell said the first step will come this week, when the Senate will vote to repeal the law. With GOP majorities in both the House and Senate after the November election, the repeal bill is expected to pass both chambers before reaching Trump, who takes office Jan. 20.
Trump's incoming chief of staff, Reince Priebus, said he doesn't want to get into specifics other than to say the goal is to act quickly.
"I will tell you that it would be ideal if we could do it all in one big action," Priebus said. "But look, it may take time to get all the elements of the replace in place."
When asked about Paul's tweet, Trump aide Kellyanne Conway said: "I can confirm that he is committed to replacing Obamacare with something that actually is affordable and accessible and allows you to buy health insurance over state lines and allows people to have health savings accounts," she said.
McConnell and Priebus were on CBS' "Face the Nation." Conway spoke on CNN's "State of the Union."