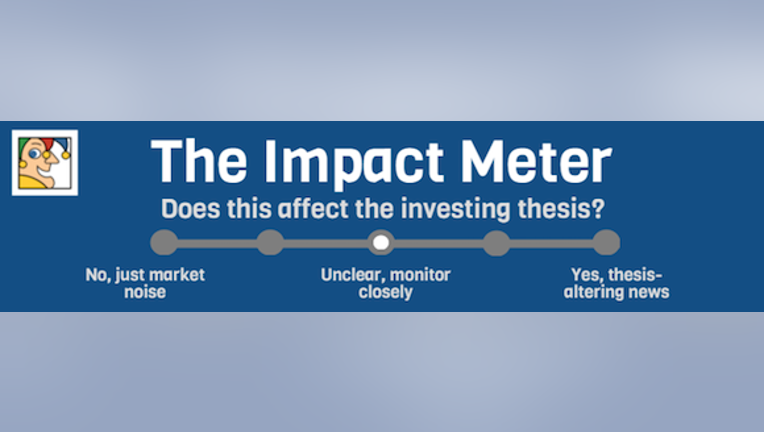 Gboard for iOS. Image source: Google.
What happened?
Alphabet's Google has just released a new third-party keyboard for Apple's iOS mobile platform. The new keyboard, Gboard, includes a wide range of extra features such as Glide Typing, searchable emojis and GIFs, but most important, it integrates search functionalities.
The search integration can find and share things like addresses, Web links, and more. The goal is to reduce app switching by allowing users to use Google search at any time directly from the keyboard itself.
Does it matter?
Google has been subtly invading iOS for many years now, offering a wide range of apps and services that expand its reach deep within Apple's platform. The news comes shortly after Microsoft also released a third-party iOS keyboard, Word Flow, as the software giant has begun adopting a similar strategy to cater to iOS users.
Gboard is a clever and ambitious move because while including search in a keyboard sounds potentially overreaching, it offers very tangible functionality and benefits to users while giving Google a newfound presence that permeates the interface -- you'll see Google on your keyboard regardless of what app you're using. This could be one of Google's smartest iOS invasion plays yet.
The article Google Releases iOS Keyboard With Search Integration originally appeared on Fool.com.
Suzanne Frey, an executive at Alphabet, is a member of The Motley Fool's board of directors. Evan Niu, CFA owns shares of Apple. The Motley Fool owns shares of and recommends Alphabet (A shares), Alphabet (C shares), and Apple. The Motley Fool owns shares of Microsoft. Try any of our Foolish newsletter services free for 30 days. We Fools may not all hold the same opinions, but we all believe that considering a diverse range of insights makes us better investors. The Motley Fool has a disclosure policy.
Copyright 1995 - 2016 The Motley Fool, LLC. All rights reserved. The Motley Fool has a disclosure policy.