Google Parent Alphabet's Profit Soars on Strong Ad Sales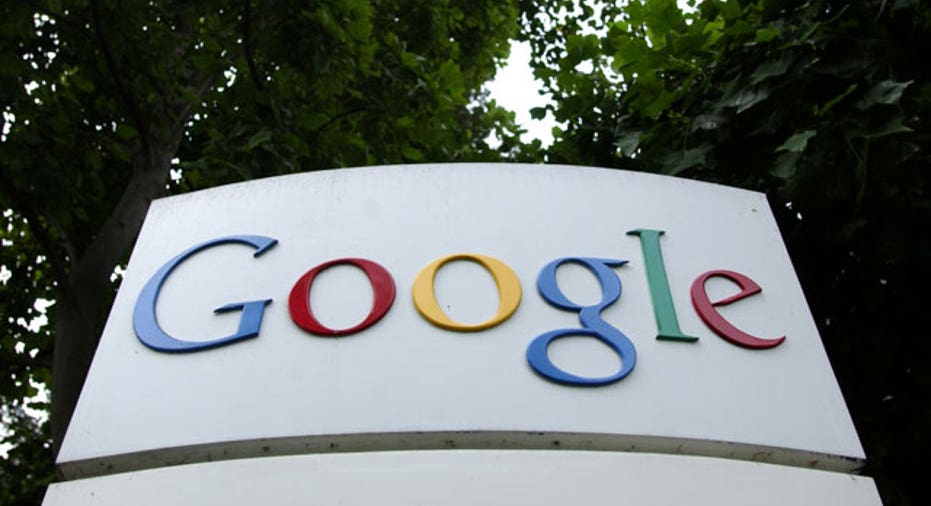 Google parent Alphabet Inc <GOOGL.O> posted a 29 percent rise in quarterly profit, driven by a surge in advertising on mobiles and its popular YouTube video service.
Alphabet's net income rose to $5.43 billion, or $7.73 per Class A and B share and Class C capital stock, in the first quarter ended March 31 from $4.21 billion, or $6.02 per share, a year earlier. [http://bit.ly/2qbMJGY]
Shares of the company rose 2.8 percent to $916.8 after the bell on Thursday.
Google's ad revenue, which accounts for a lion's share of its business, rose 18.8 percent to $21.41 billion in the first quarter.
The company is locked in a battle with social media giant Facebook Inc <FB.O> in the fast-growing mobile advertising market.
Google is expected to command a 61.6 percent share of the search ad market worldwide in 2017, up from 60.6 percent in 2016, according to research firm eMarketer.
Paid clicks, where an advertiser pays only if a user clicks on ads, rose 44 percent. Analysts on average had expected a rise of 29.7 percent, according to FactSet StreetAccount.
With the traditional business of search advertising maturing, the company is looking to YouTube as its next driver of growth.
The strong results also allayed concerns about a recent controversy surrounding the video service and its impact on Google's ad revenue.
YouTube had come under fire for ads appearing alongside videos carrying homophobic or anti-Semitic messages, prompting a number of companies to suspend their digital ads on the video service.
Alphabet is also reaping the benefits of investing heavily in areas such as hardware and cloud.
Revenue from its Google Other unit, which includes Pixel smartphone, Play Store and cloud business, rose 49.4 percent to $3.10 billion.
The company's consolidated revenue rose 22.2 percent to $24.75 billion from $20.26 billion.
Analysts on an average had expected a first-quarter profit of $7.34 per share, according to Thomson Reuters I/B/E/S.
(Reporting by Rishika Sadam in Bengaluru; Editing by Anil D'Silva)