Good cell service, airport part of Philly's Amazon pitch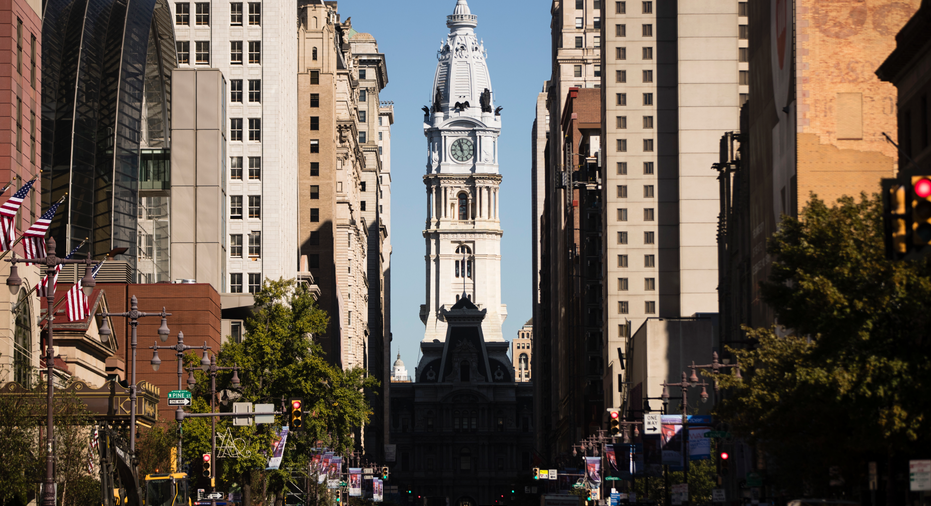 Philadelphia's pitch to stand out among the 238 applicants who wanted their towns to become home to Amazon's second headquarters? Strong cellphone service.
That's according to a heavily redacted copy of the city's bid for the Seattle tech giant's HQ2 provided to The Associated Press.
Amazon's request for proposals before deciding the location of its second headquarters set off a competition that has turned governments across the country into suitors vying to woo the company with offerings that ranged from billion dollar tax breaks to a 21-foot-tall cactus.
Besides being able to hear each other well on the phone, Philadelphia's proposal touted the city's proximity to other cities, the length of time it takes to fill engineering jobs here (it's about 25 days) and its airport. A city spokeswoman said Amazon asked for such information.
Backers of the Philly proposal have also put up a lot of money to make sure others see it as well.
Nearly a quarter of a million dollars was spent to create and promote the plan, including $160,000 by the public-private Philadelphia Industrial Development Corporation on a website and the written submission, said Jessica Calter, PIDC's marketing communications vice president.
The home page of the "Philadelphia Delivers" website says the city is in the "Goldilocks zone" for Amazon before hyping its affordability, large minority population and potential sites for the new headquarters. Videos atop each page flash scenes from the city's transit hubs and parks on loop. Testimonials from business people and notable city dwellers boosting the city are sprinkled throughout.
The region's tourism marketing agency, Visit Philadelphia, also spent $85,000 to plaster buses in Seattle with images of some of Philadelphia's most well-known landmarks.
"This campaign was all about branding. It was about letting people know in a gentle way that this is what Philadelphia looks like and that is what you'll experience when you come to Philadelphia," said Meryl Levitz, president and CEO of Visit Philadelphia.
The bus ads ran in late October and most of November but stopped short of mentioning Amazon or its new headquarters. They instead offered slogans such as "Philadelphia: City of Independent Love" alongside a photograph of Independence Hall.
The proposal itself said Philadelphia "leads the nation" in the number of top 100 universities within 150 miles, a measure that included schools in Washington D.C. and New York City. It also pitched possible locations for the headquarters, noted Philadelphia's affordable housing markets against that of other major metro areas and included details of its many historic sites.
"Philadelphia offers you unparalleled sites in a major city that still has plenty of room to grow, a personality that complements Amazon's, and a lifestyle that is delightfully frugal," Mayor Jim Kenney wrote in a letter to the company's CEO and founder.
A records request seeking Pittsburgh's bid was denied because the proposal is "exempt from public dissemination."
More than 15 states and cities, including Chicago, Cleveland and Las Vegas, refused requests from The Associated Press to release the promises they made to try to lure the company.
Amazon has said it will make its decision this year.