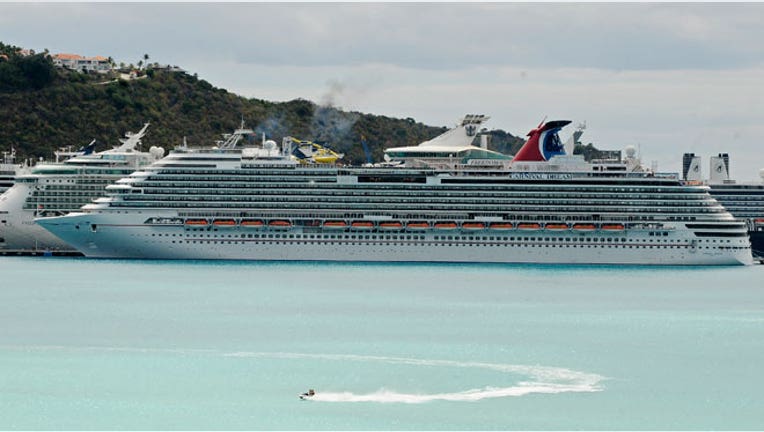 Despite a bearish outlook on the "overbuilt" cruise sector, Goldman Sachs (NYSE:GS) slapped a "buy" rating on Carnival (NYSE:CCL) on Thursday in what it sees as a "contrarian" upgrade fueled by valuation.
In addition to upgrading the cruise operator from "neutral," Goldman hiked its price target by $11 to $42 and boosted its earnings projections above Wall Street consensus views.
"While core structural challenges within the sector persist, we think they are already factored into CCL shares," Goldman analyst Steven Kent wrote in a research note on Thursday. "We think earnings expectations are low and seem poised to rebound due to positive catalysts like new management strategy and expectations of a U.S./Europe recovery."
Kent sounded optimistic new Carnival CEO Arnold Donald will embrace a number of overhauls aimed at improving profits, including consolidating the company's headquarters and yield management systems, cross-selling among brands and moving to more direct booking.
Goldman also noted "early signs of a rebound" in U.S. and European consumer trends and record consumer net worth thanks to real estate and financial asset growth. "This feeling of greater wealth should result in consumer willingness to continue spending on leisure," Kent wrote, adding that cruises continue to offer relative value in this space.
The investment bank acknowledged the contrarian nature of its view on Carnival, noting just 36% of Wall Street ratings on the stock are "buy," compared with 64% for Royal Caribbean (NYSE:RCL). Goldman said Carnival has not had such a low percentage of "buy" ratings compared with "neutral" or "sell" ratings over the past four years.
The bullish call didn't prevent Goldman from sounding cautious about the industry more broadly.
"In our view, the cruise sector appears to be overbuilt, has business practices that seem dated and has shown limited management turnover/innovation," Kent wrote, adding these issues are "unlikely to vanish in the near term."
Shares of Miami-based Carnival had little response to the news, ticking up 0.18% to $36.97 Thursday morning. The stock has badly underperformed the broader markets, rising 0.5% in 2013, compared with 17% for the S&P 500.
In June, Micky Arison, Carnival's chief for the past 34 years, announced plans to relinquish the CEO title to Donald, who has been on the company's board for a dozen years. Arison said he would stay on as chairman "for the foreseeable future."