Goldman Sachs Redeems Itself Somewhat With Tesla Objectivity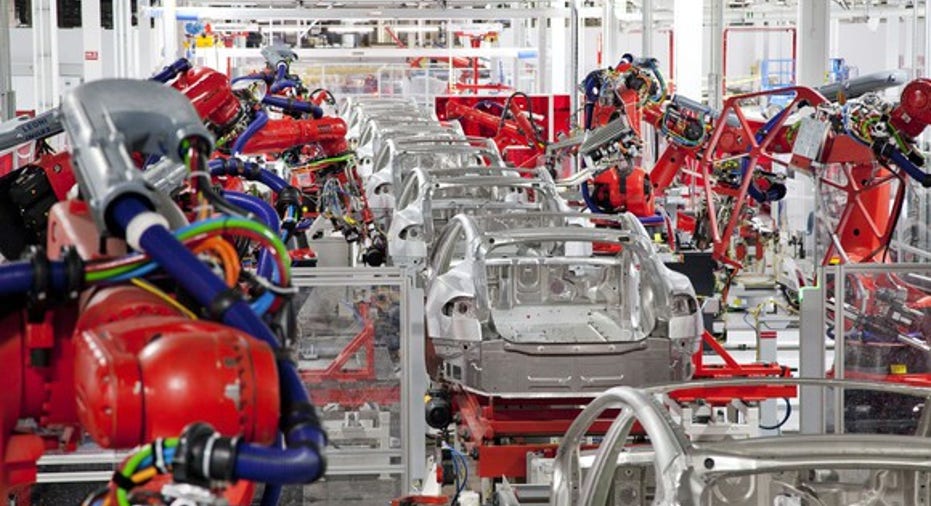 It looked really bad.
Last year, Goldman Sachs (NYSE: GS) upgraded shares of Tesla (NASDAQ: TSLA) to a buy rating, mere hours before the electric-car maker announced its 2016 secondary offering in May. Goldman was one of the lead book runners in the deal, and exercised all of its underwriter options to max out the secondary offering.
The timing looked awfully suspicious on Goldman's part. Goldman's upgrade pushed shares higher, benefiting the offering's pricing and translating into Goldman collecting more; the underwriting discount was $1.78 per share and all underwriters in that deal collectively earned about $19 million thanks to the full exercise of underwriter options, according to the prospectus.
At the time, Goldman told MarketWatch, "Our research is independent. We followed all of our standard policies and procedures with respect to our research publication on Wednesday." The timing of the two announcements was ultimately probably a coincidence, but the optics could not have been worse.
Tesla announced last night that would be doing a common stock offering ($250 million) as well a convertible note offering ($750 million). Guess who's among the lead book runners.
Image source: Tesla.
Spoiler alert
Among a few other big banks, Goldman will be acting as lead joint book-running manager for the offering. This time around, the news comes after Goldman issued a downgrade on Tesla shares in late February, from hold to sell. The main concerns driving Goldman's rating change were risks associated with the Model 3 launch, the recent acquisition of SolarCity, and ongoing free cash flow burn.
It's worth noting that we're talking about two different analysts. Goldman analyst Patrick Archambault, who issued the May 2016 buy rating, left the investment bank last year and passed the metaphorical baton to analyst David Tamberrino, who downgraded shares to neutral in October. Tamberrino then took an even more bearish stance with the downgrade just last month.
Chinese wall intact?
Goldman issuing a downgrade a few weeks ahead of the offerings does look a bit better in terms of its objectivity. Investment banks are required to maintain a "Chinese wall" between their research divisions and investment banking divisions in order to mitigate any conflicts of interest.
How intact these Chinese walls really are remains an open debate, but at least in this case Goldman can more justifiably argue that its research is indeed independent. Incidentally, shares are higher now than they were after the downgrade was issued.
Reducing balance sheet risk
As far as Tesla is concerned, it's taking a slightly more conservative approach with this offering. It's smaller, with the aggregate gross proceeds expected at $1.15 billion. The proceeds will be used to invest in capital expenditures ahead of Model 3 production, which Tesla recently guided to $2 billion to $2.5 billion.
On the last earnings call, CEO Elon Musk acknowledged that a capital raise may make sense in order to reduce balance sheet risk. However, Tesla gave mixed messages in late 2016 regarding the prospect of a capital raise, so it wasn't clear if Tesla was actually going to pull the trigger this time. It did.
10 stocks we like better than TeslaWhen investing geniuses David and Tom Gardner have a stock tip, it can pay to listen. After all, the newsletter they have run for over a decade, Motley Fool Stock Advisor, has tripled the market.*
David and Tom just revealed what they believe are the 10 best stocks for investors to buy right now... and Tesla wasn't one of them! That's right -- they think these 10 stocks are even better buys.
Click here to learn about these picks!
*Stock Advisor returns as of February 6, 2017
Evan Niu, CFA owns shares of Tesla. The Motley Fool owns shares of and recommends Tesla. The Motley Fool has a disclosure policy.