Goldman Sachs Profit Falls for Fourth Straight Quarter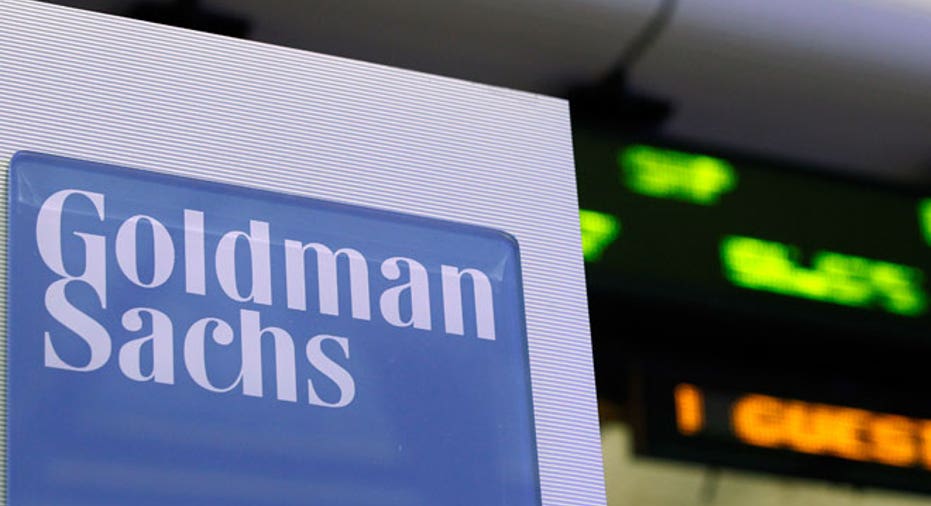 Goldman Sachs' profit slumped for the fourth straight quarter as market volatility hit the company's bond trading and investment banking businesses.
The Wall Street bank's net revenue fell 40.3 percent in the three months ended March 31 to its lowest since the third quarter of 2011.
"The operating environment this quarter presented a broad range of challenges, resulting in headwinds across virtually every one of our businesses," Chief Executive Lloyd Blankfein said in a statement on Tuesday.
Goldman - the last of the big U.S. banks to release first-quarter results - reported a 56.3 percent fall in net income applicable to common shareholders to $1.2 billion, or $2.68 per share, for the three months ended March 31.
That compared to $2.75 billion, or $5.94 per share, a year earlier, when the bank recorded its best quarterly profit in five years.
Analysts on average had expected earnings of $2.45 per share, according to Thomson Reuters I/B/E/S.
Goldman's shares, which up to Monday had fallen about 12 percent this year, were down 0.5 percent in premarket trading.
As with other banks, Goldman's trading revenue was hit by sliding commodity and oil prices, worries about the Chinese economy and uncertainty about U.S. interest rates.
Net revenue fell to $6.34 billion from $10.62 billion.
Revenue from trading bonds, currencies and commodities (FICC) fell about 47 percent to $1.66 billion.
FICC accounted for 26.2 percent of total revenue in the quarter - a far cry from the 40 percent the business regularly contributed before the financial crisis.
Goldman's traditional rival, Morgan Stanley, reported on Monday a 54 percent drop in adjusted revenue from fixed income and commodities trading and a similar drop in net profit.
Goldman's investment banking revenue, which includes income from advising on deals and underwriting bond and share offerings, fell 23.2 percent to $1.46 billion in the quarter.
Like other banks, Goldman has been cutting costs to make up for weak revenue. In the latest quarter, the bank's operating costs fell 28.7 percent to $4.76 billion as employee compensation costs dropped about 40 percent.
(Reporting By Sudarshan Varadhan in Bengaluru; Editing by Ted Kerr)