Goldman Sachs in talks with Apple to finance iPhone sales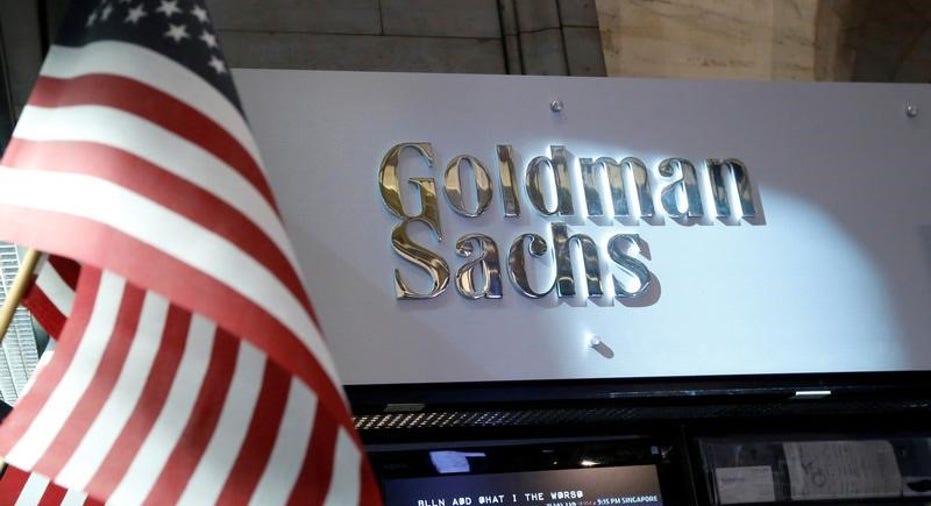 As Apple Inc.'s investment bank, Goldman Sachs Group has raised tens of billions of dollars for the technology company. Now, Goldman wants to bank Apple's customers, too -- with a ticket size of a few hundred dollars at a time.
The Wall Street firm is in talks to offer financing to shoppers buying phones, watches and other gadgets from Apple, people familiar with the matter said. Customers purchasing a $1,000 iPhone X could take out a loan from Goldman instead of charging it to credit cards that often carry high interest rates.
Talks between the tech giant and the investment bank are continuing and could still fall apart. A spokesman for Goldman declined to comment. Apple didn't respond to requests for comment.
The partnership would be a coup for Goldman as it tries to grow its new consumer bank. Better known as an elite adviser to corporations and governments, Goldman is embracing retail banking and plain-vanilla lending in pursuit of growth as some traditional areas of strengths, namely trading, slump.
In 2016 Goldman launched Marcus, an online lender that helps people refinance credit-card debt. The firm is now building a "point-of-sale" financing business that will offer loans to shoppers at checkout, according to people familiar with the firm -- effectively finding those customers one step earlier.
Shoppers in 2017 borrowed more than $200 billion for purchases using credit cards affiliated with retailers or point-of-sale loans, consulting firm First Annapolis estimates. Some $80 billion went toward big-ticket items like furniture and electronics that can take months to pay off, racking up extra interest as borrowers roll over balances from month to month.
By offering a lower-cost loan, Goldman hopes to siphon off some of that business. Goldman charges 12% interest on its average Marcus loans. Credit cards can charge upward of 20% and carry late fees and other charges.
Partnerships with big retailers like Apple are key. They can deliver millions of customers that Goldman would struggle to find on its own.
The bank in October hired Scott Young from Citigroup Inc., where he ran retail credit-card partnerships and helped snag the Costco Wholesale Corp. relationship away from American Express Co. He is tasked with striking similar deals for Goldman, which aims to finance purchases ranging from vacations to home furnishings to orthodontics.
The bank will start by offering loans similar to its existing Marcus product, but is exploring adding traditional store-brand credit cards down the road, the people familiar with the matter said.
Apple introduced a program in 2015 with Citizens Financial Group Inc., in which the regional bank offered zero-interest loans for iPhone upgrades and higher-interest options for other device purchases. Part of Goldman's talks with Apple involves taking over some form of the upgrade program. It is unclear whether anything will change with the handling of the outstanding Citizens loans. The Providence, R.I.-based bank didn't have an immediate comment.
The program started as wireless providers were scaling back subsidies for iPhones. It allows customers to pay for a new iPhone with a 24-month financing plan and upgrade to a new device after making 12 payments, a strategy that helps keep customers coming back for the newest models.
For Apple, the upgrade program is taking on increasing importance as its high-priced devices create sticker shock for some. Facing questions about the affordability of the new $1,000 iPhone, Chief Executive Tim Cook said it works out to $33 a month. "That's a few coffees a week," he told analysts during an earnings call in November.
Goldman's entry into point-of-sale lending will pit it against financial-technology startups including Affirm Inc., which extends loans to online shoppers, and GreenSky LLC, which finances home-improvement projects and elective medical procedures. Each firm raised about $200 million in recent weeks to expand into new sectors.
Tripp Mickle contributed to this article
Write to Peter Rudegeair at Peter.Rudegeair@wsj.com and Liz Hoffman at liz.hoffman@wsj.com