Goldman Sachs beats the street even with trading drop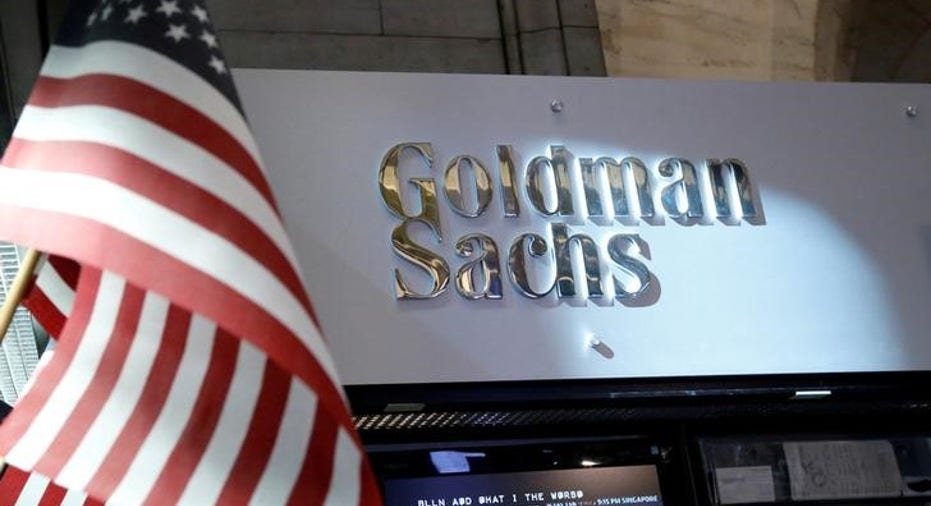 Oct 17 (Reuters) - Goldman Sachs Group Inc. (NYSE:GS) reported a decline in quarterly profit, as gains in investment banking were offset by a 26 percent drop in fixed-income trading revenue.
Revenue from trading bonds, currencies and commodities (FICC) fell to $1.45 billion.
Net income applicable to common shareholders was $2.04 billion, or $5.02 per share, for the third quarter ended Sept. 30, compared with $2.10 billion, or $4.88 per share a year ago.
Analysts on average had expected earnings of $4.17 per share, according to Thomson Reuters I/B/E/S. It was not immediately clear if the reported numbers were comparable.
Total revenue, including net interest income, rose 2 percent to $8.33 billion.
Goldman's arch rival Morgan Stanley (NYSE:MS) reported a higher profit, driven by its investment banking and wealth management businesses. However, fixed-income trading fell 20 percent to $1.2 billion.
(Reporting By Aparajita Saxena in Bengaluru and Olivia Oran in New York; Editing by Bernard Orr)