Goldman plans private equity expansion to help offset trading funk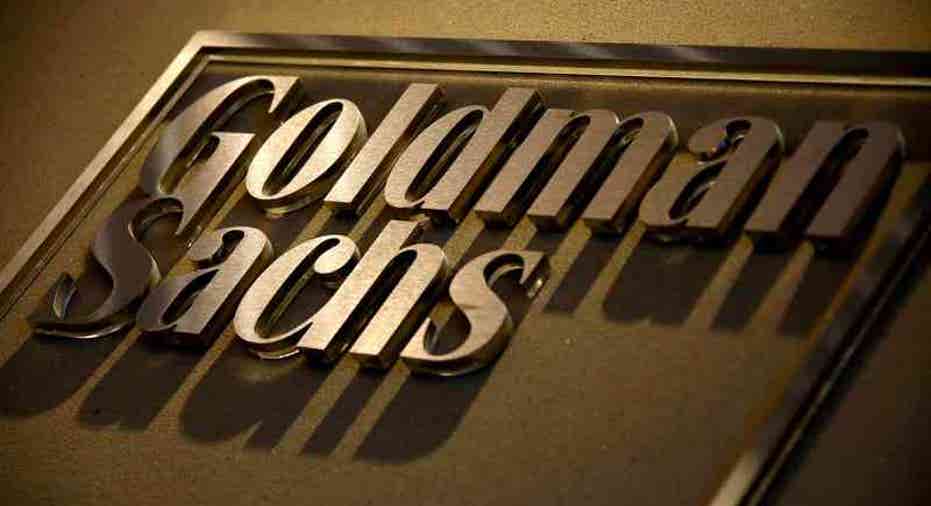 Goldman Sachs is ramping up its private-equity investments and going after smaller, high-growth targets as part of a broad plan to offset recent trading declines, three people familiar with the effort told Reuters.
Goldman's investment bank, which typically focuses on advising large companies on mergers and raising capital, is now looking to use Goldman's own funds to finance a handful of small, promising companies in the near-term, the people said.
The team scouting for deals is led by senior investment banker Kathy Elsesser, who earlier this year took on the project in addition to her role as global chair of consumer, retail and healthcare investment banking.
The goal is to repeat Goldman's past success with early-stage investments in tech companies such as Uber Technologies Inc. The latest effort, however, would target industries outside of Silicon Valley, said the people, who declined to be named because the strategy they were discussing was not yet public.
It is one of several initiatives Goldman has launched to add $5 billion to annual revenue after a slump in bond trading. Among those are efforts to lend more, come up with creative deals to pitch to big clients, and convince more corporations and investors to trade with Goldman Sachs.
The private-equity plan may not be a slam dunk. Investments could be duds, especially because fierce competition has made it more difficult to produce strong returns from private equity. Bankers will also have to be careful not to anger Goldman's investor clients chasing the same deals.
Even a successful effort is unlikely to make up for the billions of dollars' of trading revenue Goldman has lost since 2009, analysts said.
"They've admitted there is a potential problem long-term with revenue growth so they need to do something about it," said Brian Kleinhanzl, a bank analyst with Keefe, Bruyette & Woods. "But it's rare for things to move the needle too much with Goldman."
Those involved with the strategy characterized it as one of many ways Goldman is trying to use its own capital to boost returns, even if it is on a small scale.
SMALLER COMMITMENTS
It is unclear how much capital Goldman will ultimately devote to the effort, but individual investments will be in the tens of millions of dollars, people familiar with the plan said. The capital will come from the investment bank's allocated balance sheet, they said.
Commitments will be much smaller than those made by Goldman's merchant banking arm or the private-equity funds it mostly manages for clients, where investments can top $800 million.
Goldman has been reducing its own investments in those funds due to the Volcker rule, which was implemented after the 2007-2009 financial crisis to prevent banks from making big market bets with their own capital. The rule limits commitments to private-equity funds, but not how much banks can invest directly in individual companies through loans or merchant banking-style equity deals.
Elsesser's new role showcases the growing importance of Goldman's investment bank, which is central to many of its new revenue initiatives.
Under the leadership of co-heads Gregg Lemkau, Marc Nachmann and John Waldron, the business has strengthened its presence in cities such as Atlanta and Dallas, hired more senior dealmakers from Wall Street rivals, created a new team to pitch innovative ideas to big clients, and invested in technology.
The new initiative aims to not only profit from investments in the startups, but to make it easier for Goldman to handle public offerings or sales down the line because bankers will already have relationships with management, the people said.
It could be difficult, however, for analysts and investors to track progress.
While the team works within Goldman's investment bank, any income generated from its equity stakes will flow into Investing & Lending, which is not a business but a reporting category that shows the results of Goldman Sachs employing its own capital.
Since the bank began reporting earnings that way, annual revenue from Investing & Lending has varied widely, from $2.1 billion to $7.5 billion.
Through the first nine months of this year, Goldman's Investing & Lending revenue has soared 90 percent. Private-equity gains helped the bank beat Wall Street third-quarter estimates even as trading revenue slumped.
Some analysts are more optimistic about Goldman's private-equity push than other initiatives, such as consumer lending or corporate hedging, where it has little to no experience.
"Part of Goldman's core business is its ability to take equity stakes in companies they're working with," said Marty Mosby, an analyst with Vining Sparks. "It may create more volatile outcomes, but ultimately it's more within their competency than other businesses they're trying to get into."
(Reporting by Olivia Oran in New York; Editing by Lauren Tara LaCapra and Tomasz Janowski)