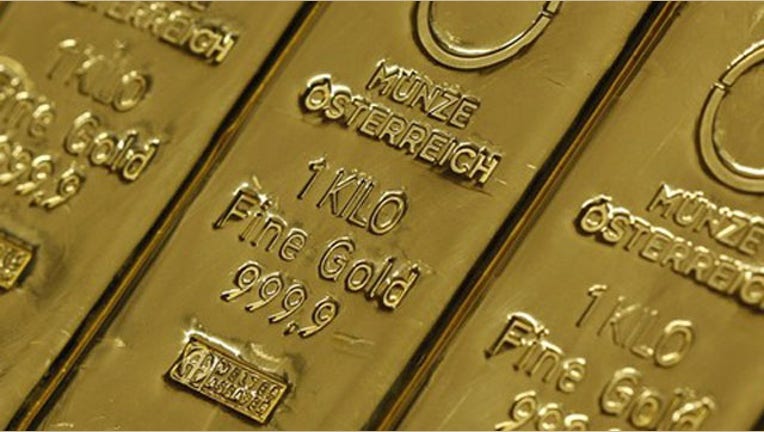 Gold sank to its lowest in almost three years on Friday and was on track for its worst quarterly performance on record as prospects for the United States to wind down stimulus punctured confidence in the metal.
Commodities have been pummelled in recent months by concerns that the Federal Reserve bond-buying programme is ending as the U.S. economy heals. Oil was headed for its weakest quarter in a year and copper its deepest quarterly loss since 2011.
Those fears hit gold hard as funds ditched it and physical buyers stayed away, betting on more losses. Rising bond yields and lower inflation expectations have sapped the argument for holding a non-yield-bearing asset such as gold.
"Prices are basically falling in a vacuum as there's no counterparty to buy," London and Capital Investment Director Ashok Shah said.
"The market needs to get into extremely oversold territory before you will see people coming back in. The view is that it's always been difficult to decide what is fair value," he added.
Spot gold hit a low early in the day of $1,180.71 an ounce, its cheapest since August 2010. By 1221 GMT, it was trading at $1,198.16, flat on the day.
The price of bullion has fallen by as much as 15 percent since last week after Fed Chairman Ben Bernanke signalled the central bank may reduce its $85 billion in monthly bond purchases later this year and that the program may be ended altogether by mid-2014, if the economy improves as expected.
For the quarter, gold is down by nearly 23 percent, its sharpest quarterly drop on record, based on Reuters data that dates back to 1968. That puts it on course for its first annual fall after a 12-year rally.
COPPER HIT BY SLOWER CHINA GROWTH
Copper was heading for its steepest quarterly drop since July-September 2011, also depressed by concerns over slower growth in top consumer China.
Three-month copper on the London Metal Exchange was marginally higher at $6,763.50 a tonne but was down around 10 percent for the quarter, its third quarterly loss in a row.
"In terms of copper demand we're entering a season of relative softness in China. From the China side I see copper more likely to soften sequentially rather than strengthen," Barclays Capital analyst Sijin Cheng said.
Brent crude was similarly subdued, little changed at just below $103 a barrel, but was also headed for its third straight quarter of decline. The contract for August delivery was down 6.4 percent so far for April-June.
U.S. new-crop corn futures were down 0.3 percent at $5.36-1/2 a bushel, dropping for a seventh straight session in what would be the longest losing streak since June 2010, as favourable weather buoyed production prospects.
The U.S. quarterly report on crop inventories and acreage is due later in the day.