Gold Ticks Up from Six-Month Low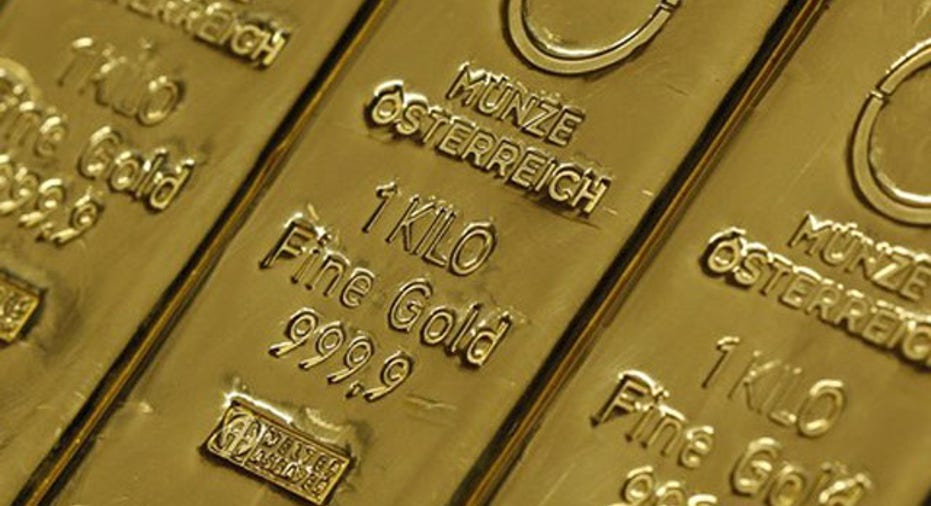 Bargain-hunters helped gold to rebound from a six-month low hit in the previous session as Asian players returned to the physical market from a week-long holiday.
Gold rose 0.2 percent to $1,611.45 by 1113 GMT, having fallen to $1,598.04 on Friday on heavy technical selling pressure. U.S. gold for April delivery inched up 0.4 percent to $1,616.40.
The metal's inability to break above $1,700 in recent weeks and the fall through key support levels left it vulnerable to further losses in the absence of Asian physical traders last week, when prices slipped 3.8 percent slip, the largest since May last year.
"After the technically driven sell-off, probably exacerbated by the lack of physical interest from Asia, the phones are not exactly ringing off the hook, but we have a lot of interested physical clients from India looking to take advantage of current weakness," Jeffrey Rhodes, CEO of INTL Commodities, said.
Chinese participants returned from a week-long holiday on Monday, providing some renewed support to nervous investors.
Spot contract for gold of 99.99 purity on the Shanghai Gold Exchange dropped to 326.40 yuan ($52.37) a gram, its lowest in nearly seven months. The fall triggered strong physical buying, with volumes exceeding a record high of 22 tonnes on SGE.
"This week investors in China return with a strong desire to pick up metal at cheaper prices, with turnover on the SGE surging to an all-time high," broker UBS said in a note.
"This should help calm some of the uneasiness, but unless there is a strong fundamental upside catalyst, gold is likely to struggle and a move below $1,600 could not be ruled out with certainty at this stage."
Further gains were capped by euro weakness against the dollar.
The market was awaiting the address by European Central Bank president Mario Draghi to the euro zone's parliament and a possible hint on the outlook for the single currency after a G20 meeting.
Financial leaders from the world's 20 biggest economies promised on Saturday not to devalue their currencies to boost exports, aiming to defuse talk of currency wars that had been roiling the markets.
Hedge funds and some big speculators cut their bullish bets on U.S. commodities, taking aim particularly at gold, which has lost some of its lustre this year, data released on Friday showed.
A raft of business surveys this week will be studied for confirmation of hopes that a dire fourth quarter of 2012 marked the cyclical trough for the world economy.
In other precious metals, spot platinum was up 0.4 percent to $1,683.75 an ounce, after declining to a two-week low of $1,668 in the previous session. Palladium was down 0.1 percent at $752.47, well below the $775 hit on Wednesday, its best since September 2011.
Spot silver rose 0.7 percent to $29.96 an ounce, having fallen to a five-week low of $29.87 on Wednesday.
Silver net long positions on Comex silver fell 28.7 million ounces to 242.5 million ounces in the week to February 12, according to the latest Commitment of Traders data. ($1 = 6.2325 Chinese yuan)
(Editing by David Goodman)