Gold Steadies Off 7-Week Low As Dollar Retreats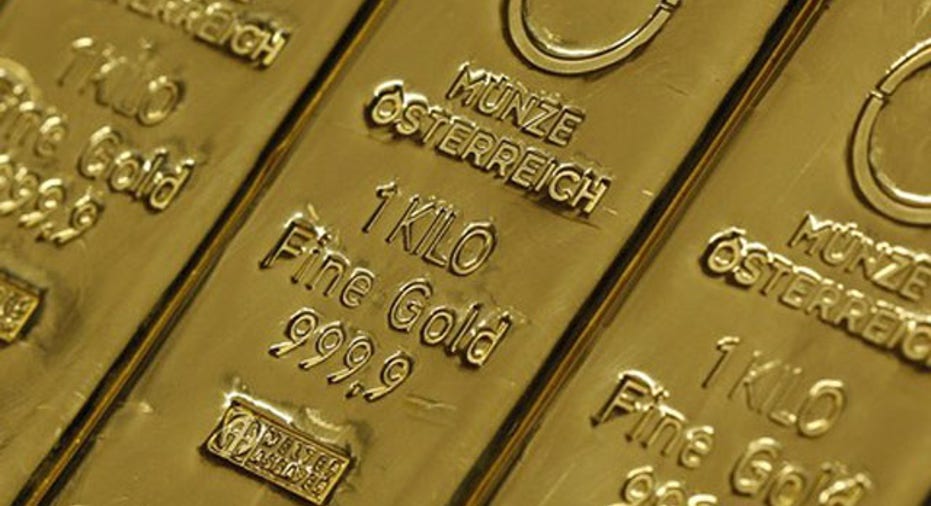 Gold prices steadied on Tuesday, recovering early losses, as comments from Federal Reserve Chair Janet Yellen defending easy-money policies hurt the dollar, while a drop to seven-week lows overnight sparked interest from bargain-hunting buyers.
Spot gold was flat at $1,284.30 an ounce at 1149 GMT, while U.S. gold futures for June delivery were up 70 cents an ounce at $1,287.40.
The metal fell to a low of $1,278.34 an ounce in Asian trade as stocks rallied on the back of Yellen's comments, which reassured investors that the bank would maintain monetary support for the U.S. economy.
Such comments would usually lift gold, which has benefited in recent years from the low interest rates and concerns over inflation sparked by the Fed's ultra-loose monetary policy.
"The lack of bounce yesterday following the somewhat dovish comment from Yellen ... gave an indication of how the sentiment in gold has changed," Saxo Bank's head of research Ole Hansen said.
"With safe haven and physical buying absent, the speculative position is currently being scaled back, with upticks seen as an opportunity to reduce exposure."
"The snappy bounce we saw overnight could be a sign of some emerging bottom fishing," he said.
The dollar retreated, stock markets rose in Europe and Asian shares hit a four-month high on Tuesday after Yellen's comments and China's official PMI survey, which showed the manufacturing sector managed to continue expanding in March.
Gold, which is priced in dollars, tends to take support from weakness in the U.S. currency.
Traders are now looking ahead to significant events for currencies and gold later this week, including the outcome of the latest European Central Bank governing council meeting on Thursday, and Friday's U.S. non-farm payrolls data.
"A potentially stronger dollar would intensify bullion losses depending on macro headlines this week," VTB Capital said in a note.
"The ECB's monthly policy statement is due on Thursday, the US ADP Private Sector employment survey is out on Wednesday and then the week culminates with the U.S. March Non-farm payrolls report on Friday."
ASIAN DEMAND LACKLUSTRE
Gold buying in Asia, which usually picks up when prices fall, was lacklustre, dealers said. In China, the world's biggest bullion consumer, local prices have been at a discount to spot prices on weak demand.
The discounts have been narrowing over the last few days, however, indicating some buyers are coming back into the market.
Prices for 99.99 percent purity gold on the Shanghai Gold Exchange were at a discount of about $1 an ounce on Tuesday, compared with a discount of up to $8 last month, according to dealers.
"The next key level to watch out for on the downside is the 100-day moving average which is currently at 1,275.60," MKS said in a note overnight.
Investment interest in gold remained soft, with the world's largest gold-backed exchange-traded fund, New York's SPDR Gold Shares reporting an outflow of 3.9 tonnes on Monday, its largest one-day outflow in nearly six weeks.
Among other precious metals, spot silver was up 0.25 percent at $19.76 an ounce, while spot platinum was up 1.1 percent at $1,424.99 an ounce and spot palladium was up 0.1 percent at $772.25 an ounce.